Laurel Feast – Forza D'Agrò
On Easter Monday a feast of old traditions, in the province of Messina.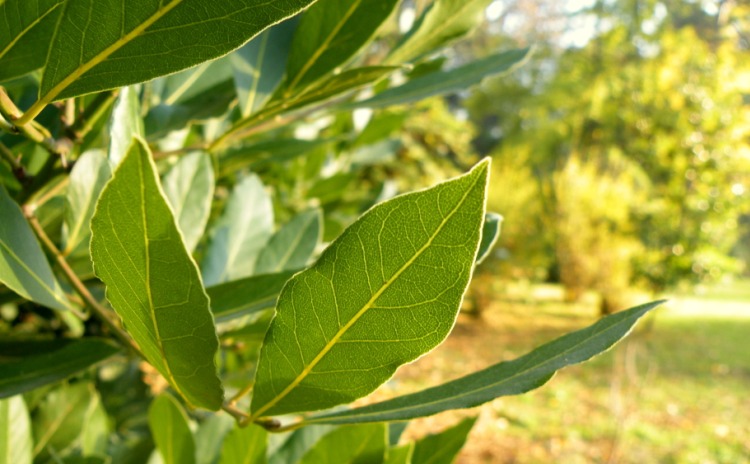 On Easter Monday, April 2nd, 2018, in Forza D'Agrò, in the province of Messina the Laurel Feast and the Holy Oils Procession are celebrated.
Laurel symbolizes the victory and the feast celebrates the victory of Christ over the death with the Resurrection.
Peculiarity of the feast is the competition among the Laurel Banners in the honor of the Tinity, realized by the inhabitants of the village with laurel leaves set in a cane or wooden structure.
After the award ceremony that nominate the best banner, all of the banners are brought in the procession by the brotherhoods starting from the Triad Church and treading Annunziata street to Saint Anthony square along the music band.
In the procession with the banners also the Holy Oil, that before was used to heal the sick people and became a symbol of the freedom from sin and spiritual healing.
All the participants bring a twig of laurel leaves.  Once reached Saint Anthony Square, the priest bless the laurel twigs.
A hospitality gesture is the distribution of the "Collure" ("Cuddure" in dialect), typical Sicilian sweets in Easter period. The Cuddure, symbol of prosperity, are realized one week before the feast by the housewives of the area.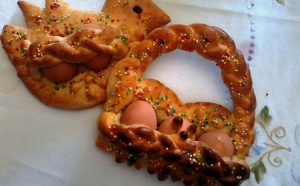 Photos: from the official website of the event and Wikipedia
Go to the website Laurel Feast – Forza D'Agrò