Guttuso Museum – Bagheria
Works donated by Guttuso to his hometown. Open all year long.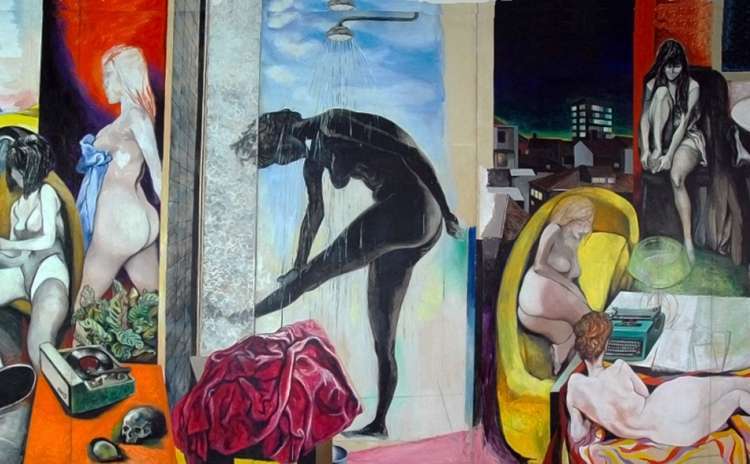 The Renato Guttuso museum is located in Bagheria, in the province of Palermo and hosts on the first and second floors of Villa Cattolica an impressive collection of works donated by the artist.
Villa Cattolica was first an ancient fortified farmhouse with a tower and beam. After several transformations, it became a museum in 1973 hosting the first donation by Renato Guttuso. This donation testifies to the artist's deep bond with Bagheria, the city where he was born in 1911.
In the monumental mausoleum created by his friend and sculptor Giacomo Manzù, the Villa also houses the remains of Renato Guttuso, who died in Rome on 18 January 1987.
The mausoleum consists of a large rectangular sarcophagus with rounded edges, with four exposed steel columns.
Manzù's signature is carved on the first of the two steps' base, while on the second one, in golden letters, the name and surname of Renato Guttuso are engraved.
The funeral monument is placed outdoors, with the sea in the background, outside the sacredness of a cemetery, but close to his works, to commemorate Guttuso's activity as a man and artist.
The Museum hosts also a library containing a vast archive of documents and publications, which can be consulted by appointment. The Museum also offers the public the possibility of hosting organized group visits.

USEFUL INFORMATION
Opening hours:
– From October 22nd to March 21st: Tuesday to Sunday from 9.00 am to 5.00 pm.
– From March 22nd to October 21st: from Tuesday to Sunday from 9.00 am to 6.00 pm.
Admission with a fee>>>
It is recommended to wear a safety mask and to keep an interpersonal distance of at least 1 meter.

Are you in Sicily?
See also other events and places to visit in Sicily>>>
And why not also taste the traditional food of Sicily>>>
Photo from the facebook page of the museum
More Information >>>