Ibla Buskers Festival – Ragusa
4-7 October. Street artists from all over the world to amaze you with their performances.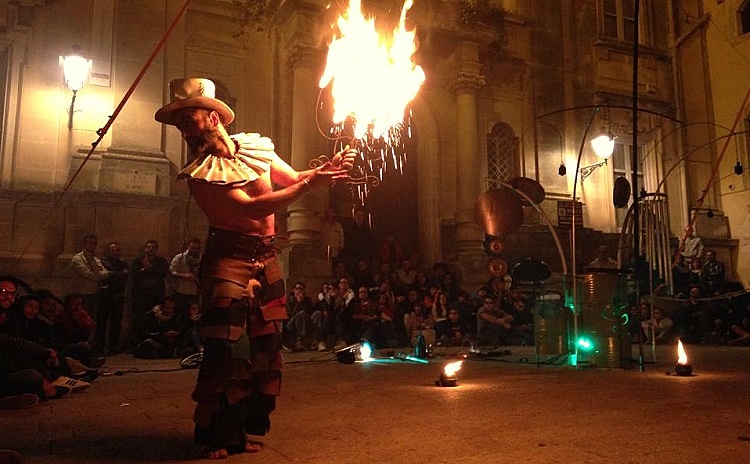 From Thursday, October 4, to Sunday, October 7, 2018, Ragusa hosts the 24th edition of Ibla Buskers, the festival dedicated to street artists, acrobats, jugglers, actors, tightrope walkers, magicians and illusionists. Their performances take place in the baroque district of Ibla, one of the two quarters of the historic city centre.
For four days, children and grown-ups can admire the amazing performances of theater companies and artists from all over the world.
Some of the performers in the past editions:
– The British-Spanish artist Nadine O'Garra presenting her multimedia theatre-circus, vertical dancing and screenings "Love in the Time of Ikea".
– Or Trio Trioche, singing some of the best opera arias in a performance combining physical theater, clownerie and music.
– The Swedish band Faela, six musicians from six different countries, playing an explosive mix of gypsy music, swing, cumbia and reggae.
– The Italian duo Ditta Vigliacci with "A tua insaputa", a show that combines acrobatics, dance, theater, clownerie and comedy.
(Photos: Ibla Buskers Facebook page)

Go to the website Ibla Buskers Festival – Ragusa