Ibla Buskers Festival – Ragusa
16-18 October. Street artists from all over the world to amazing you with their performances.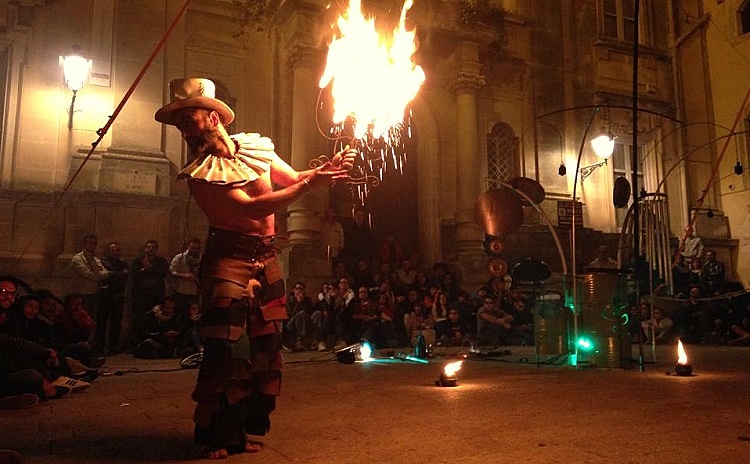 From Thursday, October 10, to Sunday, October 18, 2020 Ragusa hosts the Special Edition of Ibla Buskers, the festival dedicated to street artists, acrobats, jugglers, actors, tightrope walkers, magicians and illusionists.
The 26th edition will take place in 2021. Their performances take place in the baroque district of Ibla, one of the two quarters of the historic city centre.
For four days, children and grown-ups can admire the amazing performances of theater companies and artists from all over the world.
(Photos: Ibla Buskers Facebook page)

More Information >>>