Sciacca Carnival – Sciacca (Agrigento)
From February 8th to 13th, 2024, one of the most famous Carnivals in Sicily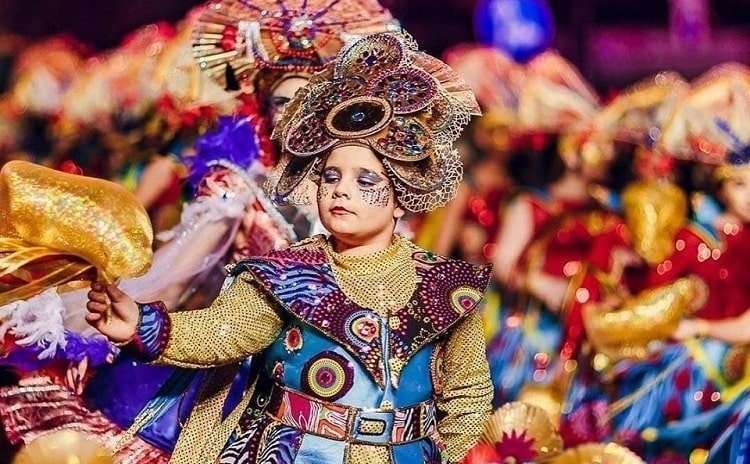 From February 8th to 13th, 2024  (barring unforeseen events) Sciacca celebrates the rituals of Carnival.

The Sciacca Carnival is one of the most important and well-known Carnivals in Sicily often compared to the Carnival in Acireale with masques, music, dances, and traditional food.
The celebration of the Carnival of Sciacca begins on Mardi Gras with the symbolic handover of the keys of the city to the King of Carnival Peppe Nappa, the local mask that opens and closes the event.
For the whole duration of Carnival, Peppe Nappa's cart parades along the streets of the city, distributing drìnks and grilled sausages.
On the evening of Shrove Thursday, at the end of the Carnival, the Peppe Nappa cart is burned.
The first celebrations were a popular event, in which masqued people were strolling in the street. Food was one of the protagonists, mainly sausages, "cannoli" and a lot of wine.
Subsequently, masquerades climbed on the first ox-drawn carts to go around the narrow streets of the city.
From the 1920's also orchestras and actors who recited in local dialect became one of the Carinval's attractions.
The allegorical carts are prepared by the associations of Sciacca which also give life to music, ballets, and parading making the whole city dance.
Check the website>>> or the facebook page>>> for further information
Curiosity
Sciacca is a seaside town of 44,000 inhabitants in the province of Agrigento also famous for the production of ceramics.
photo from the facebook page of the event
More Information >>>