Strepitus Silentii in the Catacombs of St. John – Siracusa
In August and September, theatrical night tour in the Catacombs of St. John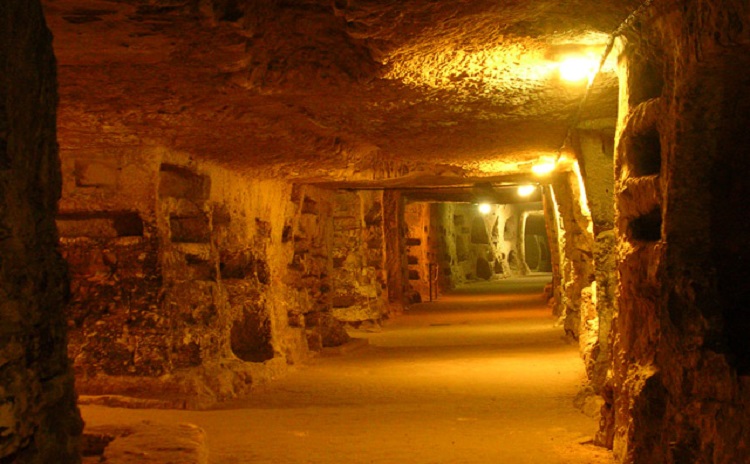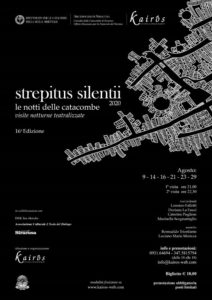 In Siracusa, August 9, 14, 16, 21, 23, 29, 2020, it is possible to experience Strepitus Silentii – Le notti delle Catacombe, a theatrical night tour in the Catacombs of St. John.
The tour takes place two times a day from Friday to Sunday, at 9 pm and 10.30 pm.
The guided tour is enriched by the voices of Marinella Scognamiglio, Caterina Pugliese, Giancarlo Latina, Doriana La Fauci and Lorenzo Faletti, and by the evocative sound of the flute played by Romualdo Trionfante.
Ticket
For any further information or reservation call +39.0931.64.694 form 10 am to 6 pm
Or send a mail  >>>
Are you planning to go to Sicily?
Find out where you can go >>>
(photo: Catacombs of St. John)