Arte Sella Park & Villa Strobele – Borgo Valsugana
Open-air Museum of Contemporary Art. Open all year long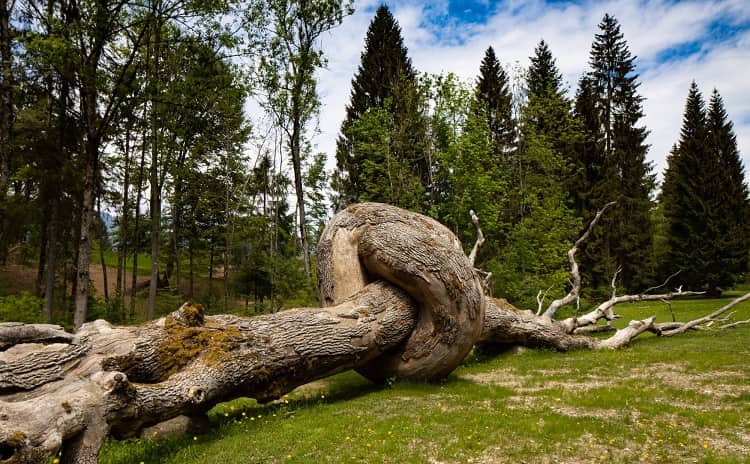 In Sella Valley, in Borgo Valsugana (province of Trento), there is a museum of contemporary art at about 1000 meters above sea level.
Arte Sella – The contemporary mountain is divided into two areas about 4 km away from each other, and the path that connects them is also part of the viit. It includes:
– the Garden of Villa Strobele
– the Montura Path
– the Malga Costa area.
The purpose of the museum is to combine contemporary art and nature, and right from the start certain cardinal principles were formed that still inspire its activity.
The main principles of Artesella are:
– the artist is not the absolute protagonist of the artworks but accepts that it is nature that completes his work;
– nature must be defended as a vault of nature;
– nature is not only protected but also interpreted and this changes the relationship with it;
– the artworks are placed here and there and are made of natural materials. They come out from the landscape and then return to nature.
The three exhibition areas host about 80 artworks and installations including great artists such as Ettore Sottsass, Michele de Lucchi, Stefano Boeri, Michelangelo Pistoletto, Tobia Scarpa, just to mention some of the best known Italians, as well as dozens of international artists.
Arte Sella is a museum managed by Arte Sella cultural association.
The museum also hosts cultural events such as photo exhibitions, talks, debates, and open-air concerts.
USEFUL INFORMATION
Opening hours
Malga Costa area
Arte Sella in Malga Costa is open every day, except on Christmas day.
From November to February: every day from 10am to 5pm;
March, April, May, October: every day from 10am to 6pm;
June, July, August, September: every day from 10am to 7pm.
Closed on December 25th.
Garden of Villa Strobele
The garden of Villa Strobele is open from May to November.
May and October: every day from 10 to 6pm;
From June to September: every day from 10 to 7pm;
November: every day from 10am to 5pm.
Admission with a fee>>>
See also the facebook page for updates

Photos from the Arte Sella Facebook page
AND AFTER THE VISIT?
See other events to attend>>>
And why not to try the traditional food of Trentino>>> and taste its fine wines>>>
More Information >>>