Grape Feast – Verla di Giovo
23-25 September 2022. Harvest, food, music, shows and activities for children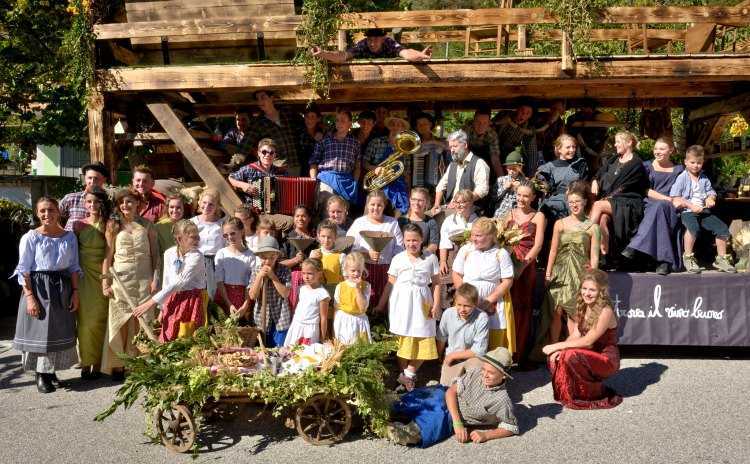 From September 23rd to 25th 2022, Verla di Giovo, in Val di Cembra (province of Trento) hosts the Grape Festival. celebrating its 65th edition
Harvest, food, music, shows and activities for children are just a part of the attractions that the feast offers. The feast is much appreciated by wine lovers.
Among the most distinctive activities, there are the Grape March, a food and wine tour through the Giovo vineyards with stands and tastings (fee is requested), and the Palio dei Congiai, a competition where countrymen need to fill barrels as quick as possible by carrying the water with the "Congial ", the typical tool used in the fields during the harvest.
The Parade of Allegorical Wagons is the climax of the event with harvest-themed wagons. The floats are judged by a jury and the most characteristic wins the first prize.
INFORMATION
See the program>>>
Grape March for a fee
For info and reservations call +39 347 2949246
AND AFTER THE EVENT?
See other events and places to visit in Trentino Alto Adige>>>
Do you know the typical products of Trentino Alto Adige? Click here>>> and what about its excellent wines?>>>
(photos from the website. Credits: Carlo Fedrizzi.
Cover photo: Diego Rizzolli)
More Information >>>