Merano Flower Festival – Merano
22-25 April, 2022. Trade fair of rare plants and first "summer" flowers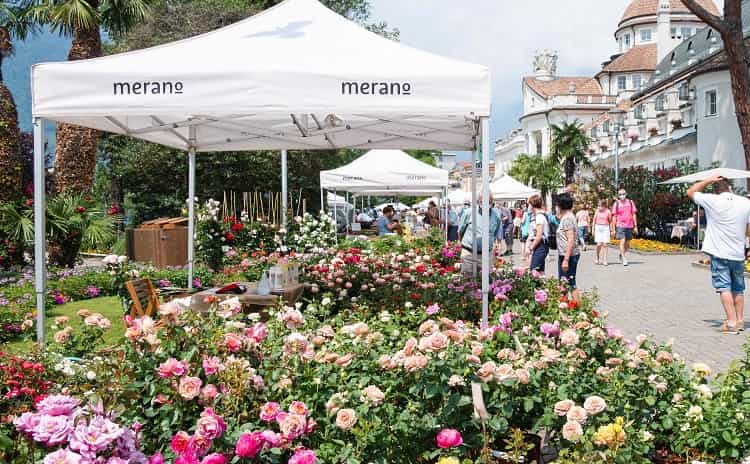 From April 22nd to 25th 2022 the Merano Flower Festival returns to Merano on the banks of the Passirio river, a large trade fair and market of flowers, rare plants and gardening products.
Merano Flower Festival is a place where the Alpine and Mediterranean meet for four days, creating an explosion of flowers and colors.
During the 4 days of the fair, rare or lesser-known plants are also exhibited, bloomed from the botanical skills of gardeners-nurserymen from all over the world: Australian and South African proteas, tillandsias, orchids, bonsai, African succulents, American cacti, rare New Zealand and Asian araliaceans, ferns, shade plants never seen before and mosses, as well as azaleas and some "summer" flowers such as carnations, ornamental sages, cosmoses, alstroemerias and the first flowering lavenders of the year.
Among rare flowers and plant that are the symbol of the event, exhibitors also participate with gardening products, collecting and objects for the garden.
Free admission
Opening hours: from 9.30am to 7pm.
On April 25th closing at 6pm.
What else to see in Trentino Alto Adige in this period?
Some events and visits in Trentino>>>
Photo from the press office
More Information >>>