Mondo Contadino – Roncone Lake
On Saturday, September 19th, 2020 the food-wine Festival in Valle del Chiese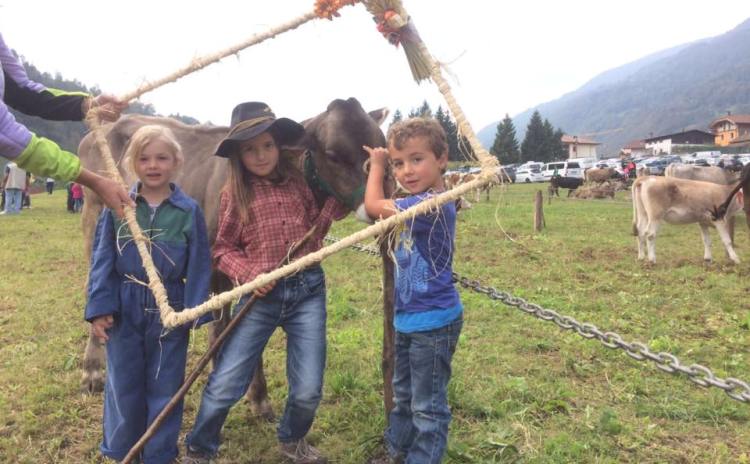 On Saturday, September 19th, 2020, on the shores of Lake Roncone, it takes place the 10th edition of Mondo Contadino, the wine-food festival dedicated to Chiese Valley's and Trentino's traditional products,  with cattle competition, educational workshops, free tastings of local products…
Mondo Contadino offers activities for everybody: farmers and children, dairy farmers and breeders, gluttons and vintage lovers.
We may say that it is a total immersion into the rural world and its traditions.
Every year there is also a competition among the 4 cattle breeds of the area: "Bruna", "Frisona", "Rendena" and "Pezzata";
And furthermore a junior competition and virtual didactic farms for children; the "Caserada", a demonstration of how "malga" cheese is made; and a traditional lunch with "carbonera" polenta.
(photos: event's Facebook page)
More Information >>>