Saint Martin Bonfires – Predazzo
On November 11, Saint Martin's Day, bonfires, chestnuts and mulled wine.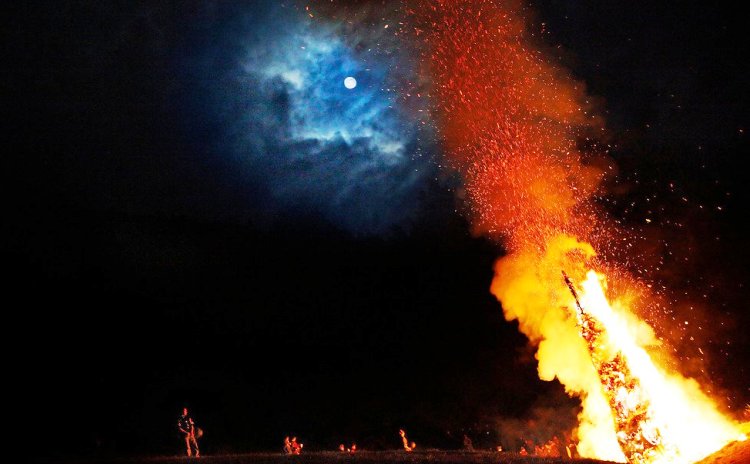 Every year on November 11, Predazzo, in the Province of Trento, celebrates Saint Martin's Day and the centenary history of the Feudal Rule (a 600-year-old local institution) with the Saint Martin Bonfires.
Once upon a time, November 11 marked the end of the agricultural season and the distribution of the regalia, which were of extreme importance to farmers. For the occasion, the 5 (now 10) city districts secretly built huge heaps of wood that they would then set on fire.
The bonfires are lit at 8pm. They are located on every side of the mountains around Predazzo with each district competing to make their ones the highest of the bunch.
While the fires burn, the second part of the celebration starts in the town centre: to the sound of cow bells and goat horns, a noisy parade descends from the mountains to the town.
The Saint Martin Bonfires celebration ends in a big party with chestnuts, traditional dishes and products, mulled wine, tea, and other drinks.
INFORMATION
Free entry
Val di Fiemme tel. +39 0462 241111
See also the Facebook page of the event>>>
AND AFTER THE EVENT?
See other events and places to visit in Trentino Alto Adige>>>
Do you know the typical food of Trentino Alto Adige?>>> And its fine wines>>>
(photos: event's facebook page)