Boccaccesca – Certaldo
14-15-16 October 2022. Food delicacies and excellent wines in a small medieval Tuscan town.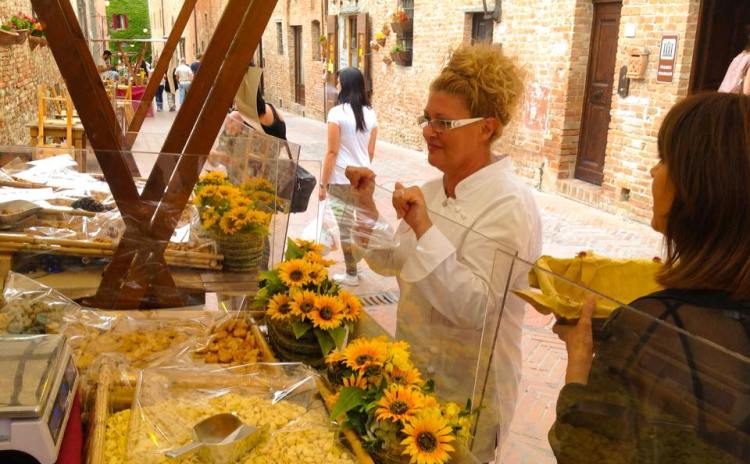 From October 14th to October 16th 2022, the food event Boccaccesca returns in Certaldo, a gorgeous medieval town in the Province of Florence and the birthplace of Giovanni Boccaccio.
The 24th edition of the event turns Certaldo into a "parlor" where food enthusiasts and professionals can discuss and discover new flavors for three days.
Starting from food and wine, the rich program involves both Borgo Basso and the wonderful Certaldo Alta, the medieval part of the city.
INFORMATION
Free entry
Website yet to be updated
See also the Facebook page for updates>>>
(photos: event's facebook page)
AND AFTER THE MARKET?
What else happens, what can you see and do in Tuscany? Follow the link>>>
And are you sure you know the traditional food of Tuscany?>>>
And its fine wines? Discover them>>>
More Information >>>