Soup Festival – Massarella di Fucecchio
From 6 to 9 and from 13 to 16 July 2023. Celebration of the tasty Bread soup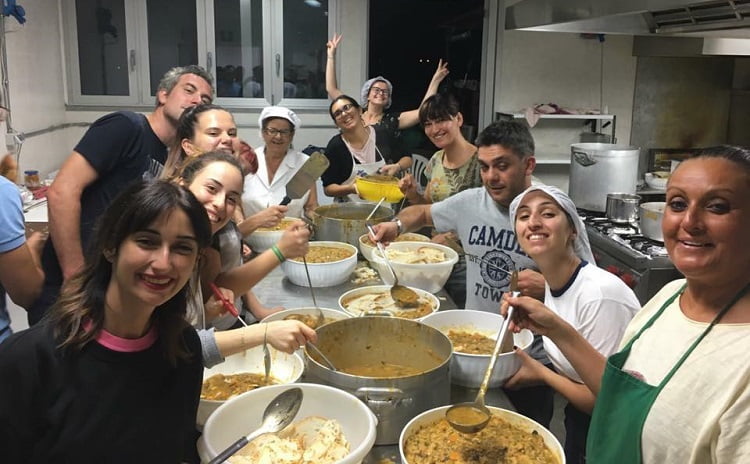 From 6 to 9 and from 13 to 16 July 2023 takes place in the hamlet of Massarella di Fucecchio, in the province of Florence, the 52nd edition of the Soup Festival, which is the famous bread soup, one of the poorest and tastiest dishes of the Tuscan peasant tradition.
The Soup Festival is one of the historical festivals of Tuscany and it all began in 1971 when a spontaneous group decided to celebrate a poor, but tasty and traditional local food and to have visitors taste it along with other Tuscan specialties.
Today the program offers also events and shows and the festival is entertaining and with a free entry.
To see the program, go to the facebook page>>>
THE BREAD SOUP
The Bread soup is a summer soup, very healthy, tasty and also inexpensive.
Preparation requires a little patience but is very simple. It is made with fresh vegetables from the garden, stale bread and, to add more flavor, a ham bone.
A rich minestrone soup is made with the vegetables and the bone, and finally seasoned with a spoon of olive oil. That's all.
The Bread soup is very similar to the ribollita soup with the sole difference that the bread soup is drier and has a simpler and faster preparation.
The Tuscan bread soup can also be served cold, just by addonmg some finely chopped raw onion and plenty of black pepper.
Photo from the Soup Festival
And after the Soup Festival?
See further events or places to visit in Tuscany>>>
More Information >>>