Giostra del Saracino – September – Arezzo
5th September 2021. A fascinating Medieval reenactment featuring the 4 neighborhoods of the town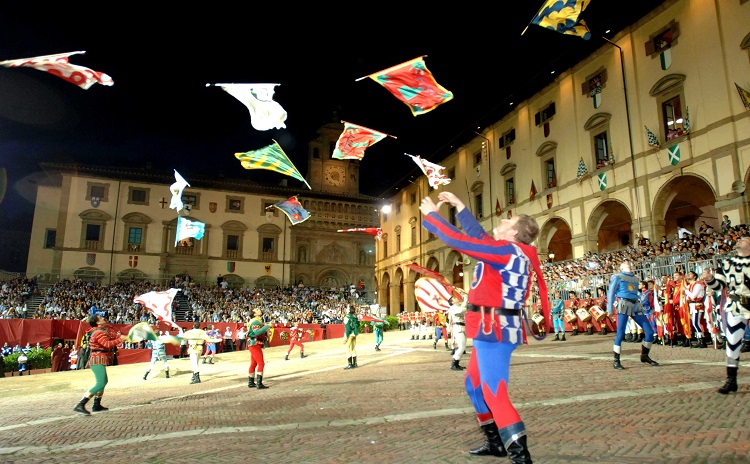 DUE TO COVID, PLEASE CHECK THE 2021 DATES AND HOURS ON THE WEBSITE OR ON THE FACEBOOK PAGE
Giostra del Saracino, the Medieval reenactment featuring a rich and exciting scenery is this year at its 140th edition and it takes place on the first Sunday of September – 5th September 2021 in Arezzo.
The event involves the participation of the four neighborhoods of the town. A rich and exciting scenery, over 300 extras wearing Medieval costumes, dozens of clarions and drum players, 39 flag wavers and much more. For all these reasons Giostra del Saracino is considered one of the most fascinating folkloristic events in Italy.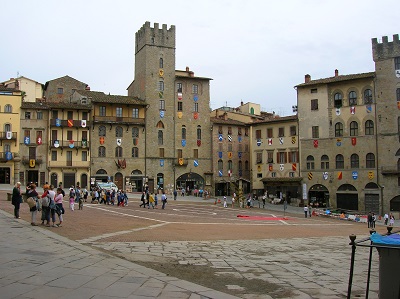 During the modern joust, started in 1931, eight knights (two for each neighbourhood), compete by hitting with their lances the shield of Buratto (a puppet symbolizing the "King of the Indies"), trying not to be hit by the mezzafusto, a Medieval weapon hold by the Buratto in its right hand.
On the Maestro di Campo's signal, the knight rides his horse along the lizza, a dirt track crossing Piazza Grande diagonally, and runs against the Buratto. The strike must be quick and precise because the puppet starts to rotate as soon as the lance of the knight hits its body.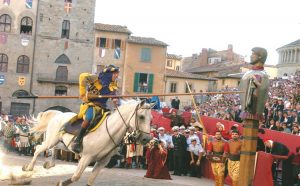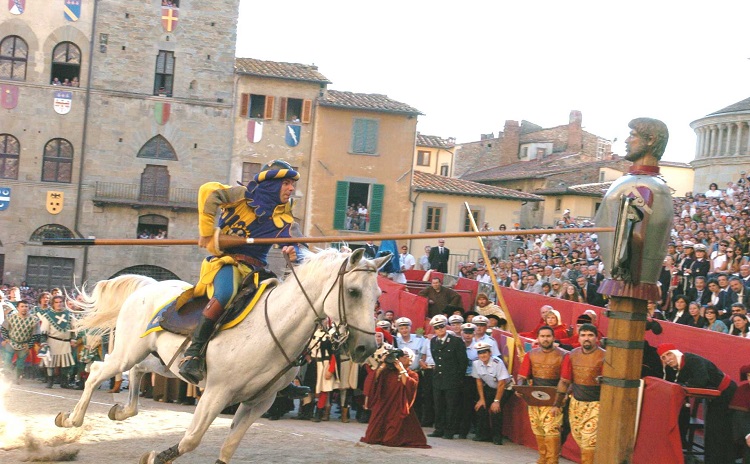 Giostra del Saracino usually takes place twice a year: the second to last Saturday of June (Giostra di San Donato) and the first Sunday of September (Giostra della Madonna del Conforto). This year on Sunday, September 6th, 2020.
PROGRAM (September edition) >>>
CONTACTS
Istituzione Giostra del Saracino
Ufficio Turismo, Giostra del Saracino e Folklore
Via della Bicchieraia, 26 – 52100 Arezzo
Tel. +39 0575/377462-3
Email: giostradelsaracino@comune.arezzo.it
See also the Facebook page of the event>>>
More Information >>>