Museum of Costume and Fashion – Florence
At Palazzo Pitti, the history of fashion throughout 6000 old clothes.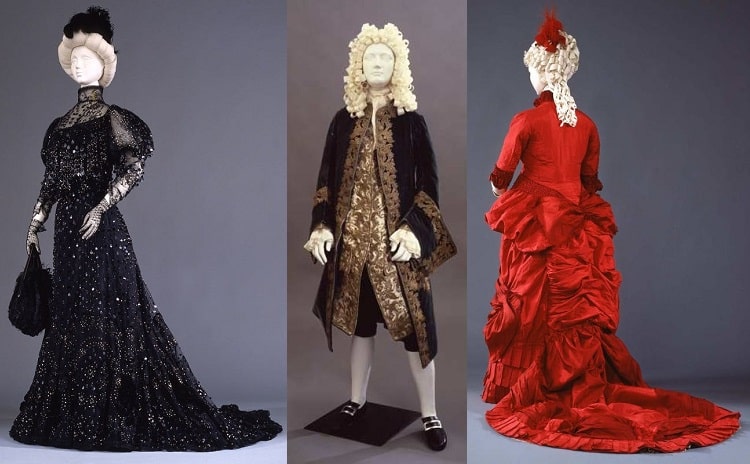 The Museum of Costume and Fashion is one of the museums housed in the Palazzina della Meridiana, located next to the southern wing of Pitti Palace in Florence.
Since 1983 the building has housed the Museum of Costume and Fashion which is the first Italian public museum dedicated to the history of fashion and its social significance.
A collection that, along with the objects in storage, includes more than 6000 pieces from public and private donations, including court and gala clothes, uniforms, underwear, haute couture, prêt-à-porter pieces, accessories from 1700 to today, theatrical and cinematographic costumes of great documentary relevance.
The exhibition itinerary follows a chronological and thematic order and tells the history of fashion throughout the centuries. The museum also hosts fantastic creations by the most famous Italian and foreign designers of the 1900s such as Valentino, Giorgio Armani, Ottavio Missoni, Gianni Versace and Yves Saint Laurent. The clothes are displayed in a periodic rotation of 2 years on mannequins that copy the body structure typical of the period in which the dress was made, also using constricting structures such as corsets.
Among the most curious and ancient garments, visitors can see the clothes once belonged to the Sicilian noblewoman Franca Fiorio, Eleonora Duse, the sixteenth-century funeral clothes of Cosimo I de 'Medici, Eleonora di Toledo and her son Don Garzia.
The collection of twentieth century costume jewelery is also very interesting.
The museum hosts a fabric restoration laboratory, essential for the maintenance of clothes and accessories.
USEFUL INFORMATION
The Museum of Costume and Fashion is one of the 4 museums housed in Palazzo Pitti
The museum can also be accessed from the Boboli Gardens>>>
For the opening hours visit the website>>>
Entrance with a fee.
The visit is included in the admission ticket to Palazzo Pitti.
For reservations>>>
Safety mask and the interpersonal distance of at least 1 meter are recommended
Photos from the official website
_______
IS FASHION YOUR PASSION?
Discover further museums dedicated to fashion throughout Italy. Clothes, but also accessories…>>>
ARE YOU IN TUSCANY?
Take the opportunity to see other places to visit or other events to attend in Tuscany>>>
More Information >>>