Music Concerts on Tuscany Apuanian Alps
June 10th to September 3rd, 2023, concerts for free in the Apuane Mountains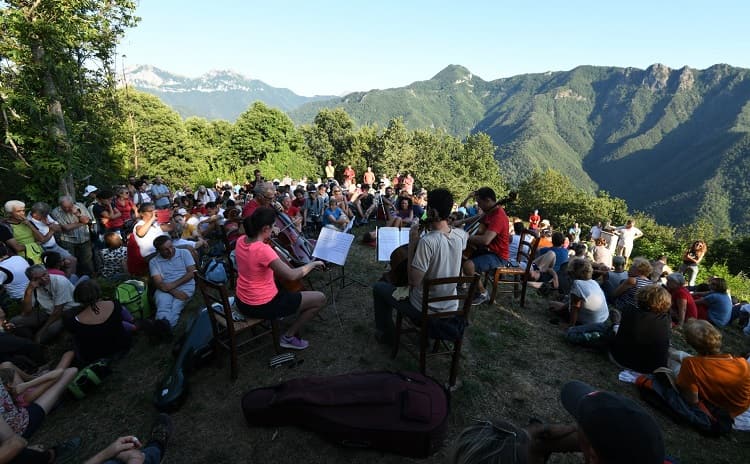 From June 10th to September 3rd, 2023, it takes place in the Apuane Mountains the Musica sulle Apuane festival organizes live Music Concerts performed by professional musicians in particularly suggestive points of the Apuan Alps, in the province of Massa Carrara.
Music on the Apuan Alps, now in its 11th edition, offers a varied program that intrigues a heterogeneous audience and makes people listen to music in particularly evocative places that also help participants to enjoy the beauty of nature and to learn respect for the environment, a heritage which belongs to everyone.
The proposals range from classical music to jazz, from songwriting to cabaret.
Musica sulle Apuane is organized by the Massa Section "Elso Biagi" of the CAI (Italian Alpine Club).
USEFUL INFORMATION
All concerts are free and take place on Sundays.
See the 2023 program and venues>>>
For updates see the site>>> and the Facebook page>>>
AND AFTER THE FESTIVAL?
See what else you can do or visit in Tuscany>>>
And take advantage of the opportunity to taste the traditional food of Tuscany>>> and its excellent wines>>>
Photos from the event's Facebook page