Teatro Povero in Monticchiello
In July and August, the show written, directed and performed by the inhabitants of the village.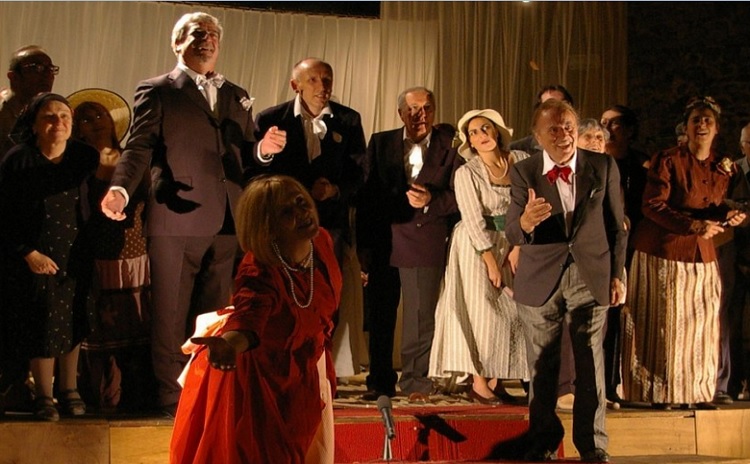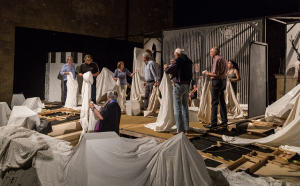 From Saturday July 22nd to Monday August 14th 2017, the small village of Monticchiello, in Pienza, hosts the 51st edition of Teatro Povero (Poor Theatre), the show written, directed and performed by the inhabitants of the tiny medieval village in Val d'Orcia. Through the show they tell their history, from the crumbling of the rural world in the 1960s to the current world.
The show of the 2017 edition is entitled "MalComune" in which the actor/inhabitants ask themselves crucial questions for the community, directed by Andrea Cresti.
"The 2017 show is a paradoxical situation: one of the rare births that gladdens a small and apparently cohesive community, alongside an efficient and ruthless technical-administrative simplification project as an algorithm. A plan that will require an individual, family and collective choice without alternatives; It is useful, in the end, to point out a fact of our nature: the double, paradoxical temptation to recognize and divide, to find and leave each other, yesterday as today".
The show is performed every night at 9.30 PM (except on Monday 24th July and July 31st).
Monticchiello theater has been defined in several ways, but the most appropriate is the one created by Giorgio Strehler: Autodrama.
Monticchiello is just one of the amazing Medieval villages in Tuscany.
Discover the most beautiful Medieval villages in Tuscany >>>
(photo taken from the event website)
Go to the website Teatro Povero in Monticchiello