Gubbio Land of Truffles – Gubbio
28 October-1 November 2023. The national market exhibit of White Truffles…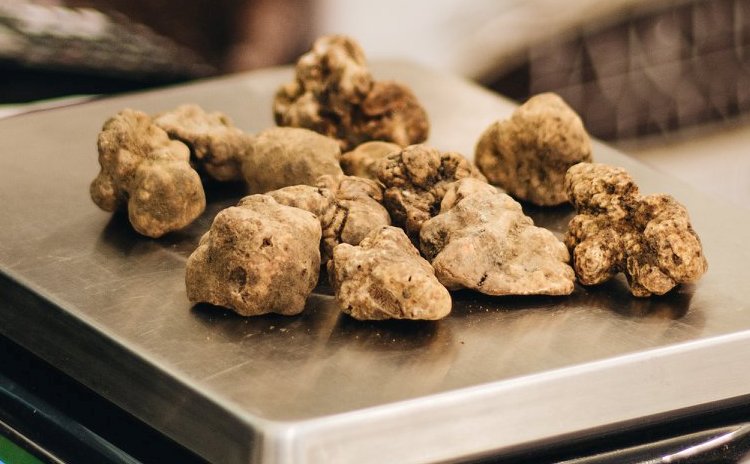 From October 28th to November 1st 2023, Gubbio smells of white truffles with Gubbio Land of Truffles (Gubbio Terra di Tartufo), the national market exhibition of White Truffles and agri-food products.
Gubbio Land of Truffles, reaching its 42nd edition, is a major event among the autumn festivals due to the extraordinary quality of the local white truffle(*) (Tuber Magnatum Pico) and of the other delicacies presented in the exhibition such as pasture cheeses, butchers, selected meats, oil, honey, traditional sweets, etc ..), and for the prestigious location in the heart of the historic center of Gubbio.
The program includes also show cooking, events, and meetings with starred chefs.
USEFUL INFORMATION (website in Italian)
See the program>>>
For any information about the exhibition send an email>>> or call the Tourism Service at +39 075.922.0693
See also the Facebook page of the event for more updates>>>

(*) The White Truffle
All truffle species grow in Umbria, but the Gubbio area is particularly known for the highly prized White Truffle (Tuber Magnatum Pico). The White Truffle ripens from October to the end of December, and in some more sheltered areas, it can be found until the end of January. It grows at a greater depth than other truffles and prefers symbiosis with plants such as poplar, willow, harrier, oak, turkey oak, and hornbeam. For size and shape, the white truffle must be regular and rounded. Its unmistakable aroma is best expressed on simple foods without sauces that could cover its flavor.

DO YOU LIKE TRUFFLE?
In addition to the white truffle, there are at least 7-8 other species of truffles that ripen throughout the year. Do you want to know more about the varieties of Umbrian truffles? Follow the link>>>
Discover also further fairs and festivals dedicated to Truffles in Umbria>>>
Photos from Gubbio Land of Truffle 2018
More Information >>>