Nera Cycle path – Valnerina
28 km cycle path suitable for everyone. Nature and historic villages.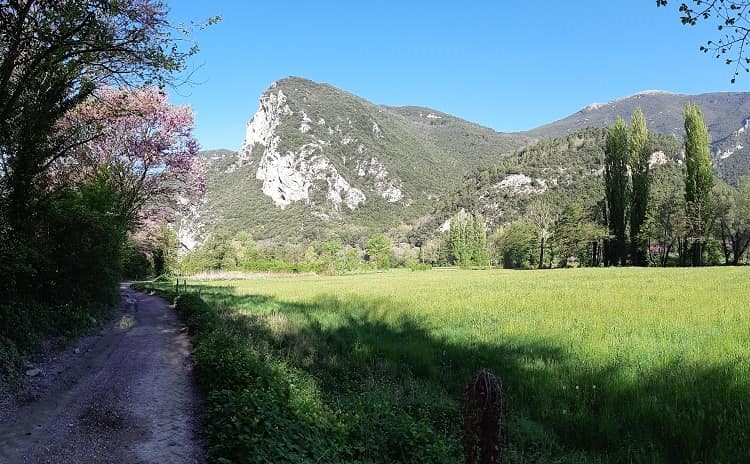 Nera Cycle Path is an easy 28 km path to cover and includes many beautiful places that are worth a visit.
The height difference is only 90 meters, thus it is a really easy route suitable for everyone, including children. About half of the path is asphalt, the rest is gravel, always running on secondary roads and practically without traffic. It can be covered with any type of bike, also if with a mountain bike it's better.
The route runs along the Nera River and is surrounded by greenery. The cycle path is part of the Greenway del Nera (a rather demanding dirt road) that connects the former Spoleto-Norcia railway, the most beautiful abandoned railway in Italy, with the lower Valnerina and its villages, connecting for long stretches also with Saint Francis way. The villages crossed by the cycle path are small masterworks, very charming for their medieval historic centers and the rustic and timeless atmosphere, and of course, the local foods. Sant'Anatolia di Narco, Scheggino, Ceselli, Ferentillo, Arrone, Casteldilago: ancient names and places that deserve a stop.
In Ferentillo for example (1800 inhabitants in two villages straddling the Nera) visitors can find a really curious and interesting place, the Museum of Mummies. Nothing Egyptian but it happened that some excavations at the end of the 19th century carried out in the crypt of an old church unearthed 24 mummified bodies, some of them with well-preserved clothes. Some scholars were convinced that mummification was connected to the type of soil rich in silicates of iron and alumina, sulfate and calcium nitrates of magnesium and ammonia. Among the mummies were found two Napoleonic soldiers who ended up badly (tortured and executed!) And two Asians, who ended up in Val Nerina it is not known how.
Along the last kilometers of the route, visitors enter the woods at times, pass a small tunnel and, after a bridge, reach the Lower Belvedere, at the foot of Marmore Falls.
Photos from UmbriaTourism
Cycling makes you hungry. What are the typical food and wines of Umbria?
Click here to find out>>>
Still feeling like cycling?
Discover a selection of cycle paths and bicycle tracks in Italy>>>