Saint Valentine's feast – Terni
On February 14 the feast dedicated to Saint Valentine, protector of lovers
On February 14th,  Saint Valentine's day in Terni is taking take place in honor of the Christian martyr saint protector of the city, born in Terni and bishop of the city at the early age of 21.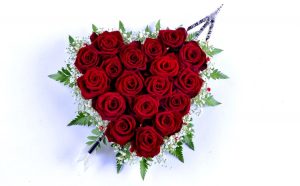 As years go by the event also became the Lovers Day, since Saint Valentine, besides being the Protector of the city, is also known as the Protector of lovers.
There are some historic facts that suggest that Saint Valentine's feast was already dedicated to lovers since the first centuries of the millennium. One of the most curious proofs is the foundation, on February 14, 1400, of a  "Court of Love" in Paris, that had the task to decide about the disputes concerning love contracts, betrayal, and violence against women. The judges were selected on the base of their familiarity with the love poem (source: Wikipedia).
During the feast of Saint Valentine in Terni are usually organized music, dances, tournaments, and Cioccolentino, in which more than 300 stands fill the city streets near the cathedral dedicated to him.
We recommend always checking on the website for any changes in dates or program.
photos: event's website
——
AND AFTER CELEBRATING SAN VALENTINO?
Take advantage of the opportunity to taste the typical cuisine of Umbria>>>

More Information >>>