Valtopina Truffle Fair
On 17-18 & 24-25 November, scents and flavours of Umbrian and international truffles.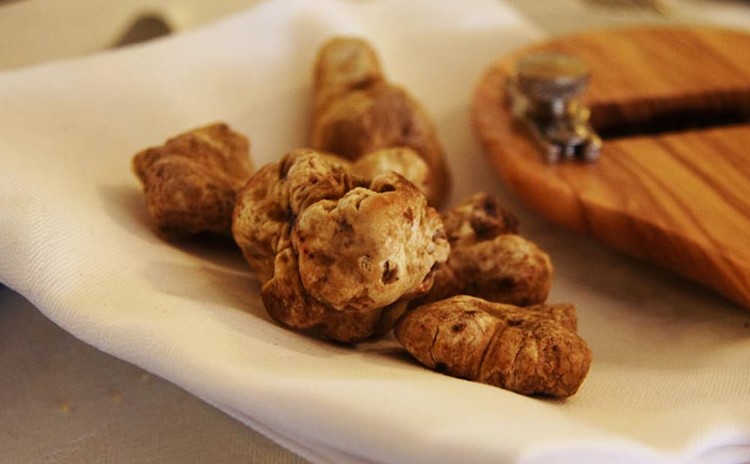 On the last two weekends of November (this year on Saturday 17 and Sunday 18, and Saturday 24 and Sunday, 25), Valtopina, a small town at the foot of Monte Subasio, hosts the 38th Truffle Fair.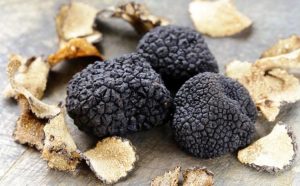 As it's been since 1981, over 70 exhibitors display their truffles from all over the world, but especially from the Valtopina area, renowned producer of all types of truffle: the fragrant white truffle, the delicate black truffle, the summer (or burgundy) truffle, the "uncinato" (similar to the summer truffle).
In addition, plenty of stands with traditional products from all over Italy, tastings of delicious truffle, oil and wine combinations, gourmet truffle recipes, guided tours and truffle-hunting demonstrations.
Valtopina Truffle Fair starts on Saturday, November 17, with the signing ceremony of the truffle promotion memorandum of understanding, and then, the introduction of the events and activities, on Sunday, November 18, there is a bike race and the opening of the stands.
The second weekend (24-25 November) includes a nature stroll, a live performance titled "Pere Cotogne",  and the main attraction, the national competition of truffle-searching dogs.
Apart from local products, chestnut roasts and Novell wine stands offer tasting of polenta taragna on the first weekend and traditional Bolognese food on the second.
For the entire duration of the Valtopina Truffle Fair, cooking workshops for children and the 19th Borsa del Cane da Tartufo by the Tuber Terrae Association, where visitors can meet with truffle-searching dog breeders and trainers.
Additionally, for the occasion, Valtopina's Embroidery Museum can be visited on Saturdays and Sundays from 10 am to 12 pm, and from 3 pm to 7 pm.
(photos: event's official website)
Go to the website Valtopina Truffle Fair