Mastrogiurato Medieval Week – Lanciano
August 27th to September 3rd, 2023, historical reenactment. Shows, music, parade…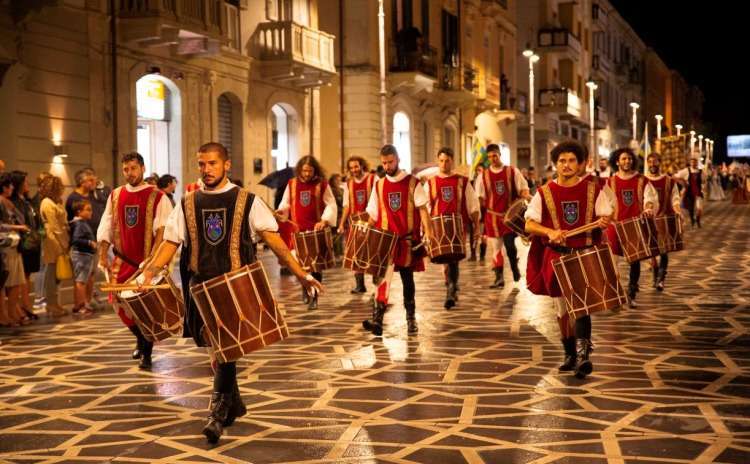 From August 27th to September 3rd, 2023 – as usual from the last Sunday of August to the first Sunday of September – the town of Lanciano, in the Province of Chieti, hosts the Medieval Week, and the historical reenactment investiture of Mastrogiurato.
During Medieval Week, shows, music, a medieval market, parade and dances in the city.
On August 29, show of falcons in freedom
On Sunday September 3rd the solemn investiture of the Mastrogiurato, this year at its 41st edition.
INFORMATION
Tel. +39 339 2375747
See the website>>>
Go to the Facebook page>>>
Are you in Lanciano?
See a selection of further events and places to visit in Abruzzo>>>
Do you know the traditional dishes in Abruzzo? Click here>>>
Source photo: Mastrogiurato

More Information >>>