The largest Christmas tree in the world – Gubbio
December 7th to January 7th, a Christmas tree 750 meters high on the slopes of Monte Ingino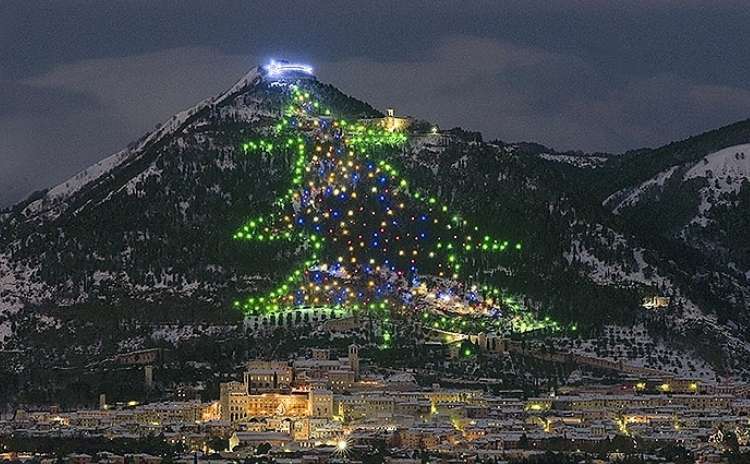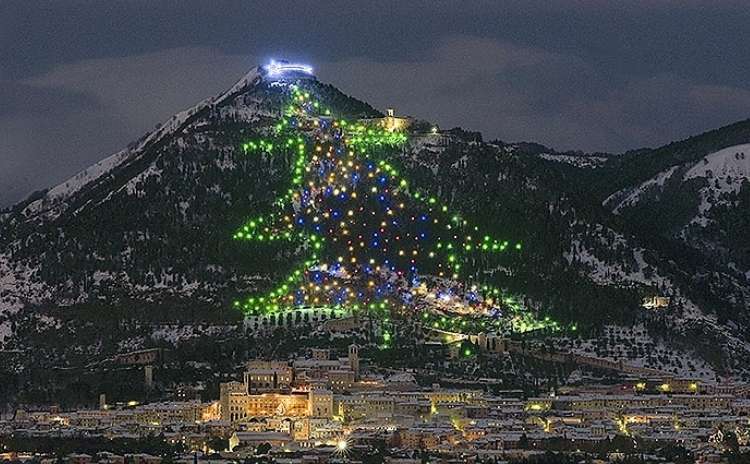 From December 7th to January 7th, 2024, Gubbio is home to the largest Christmas tree in the world.
The largest Christmas tree in the world has been launched first in 1981, and it is a tree of colored lights realized in Gubbio on the slopes of Monte Ingino.
The roots sink into the walls of the village, while the star is at the top where the Basilica of Sant'Ubaldo, patron saint of Gubbio, is located.
With a base of 450 meters and a height of 750 meters, the Christmas tree of Gubbio also entered the Guinness Book of Records as the largest Christmas tree in the world.
The lighting of the Tree takes place every year on December 7th at 6,30 pm from Piazza Gramsci. Every year an important guest is invited to turn on the lights: in 2014 the lights of the tree were lit by Pope Francis.
It should be also broadcasted on the Facebook page>>
In the same period, a district of Gubbio comes alive with "Le Vie del Presepe": life-size wooden statues that move towards the hut of the Nativity.
Credits photo: IAT Gubbio
NOTE
ItalybyEvents is not responsible for changes in dates and programs.
Check the site>>> and the facebook page>>> for confirmations and updates
——
WILL YOU SPEND YOUR CHRISTMAS HOLIDAYS IN ITALY?
See a selection of further Christmas events in Italy >>>
More Information >>>