Foligno Carnival
On Sundays February 5,12,19, 2023. Parades, jugglers, acrobats, fire breathers.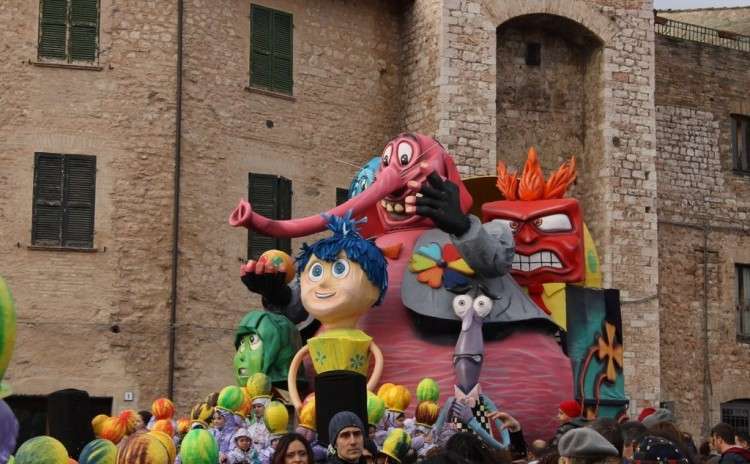 The Foligno Carnival takes place in Sant'Eraclio, a small district of Foligno, on Sundays February 5th, 12th, 19th, 2023.
The 6 Papier-mâché floats parade in the streets of Sant'Eraclio, followed by masked bands.
Jugglers, giant marionettes, acrobats and fire breathers are one of the attractions of this Carnival designed for the kids.
(photos: official website)
USEFUL INFORMATION
Since 1986, an "Osteria del Carnevale" has also been opened, where it is still enjoyable to have simple and genuine food at affordable prices.
For information on the Osteria>>>
For more information on the Carnival>>>
DO YOU LIKE CARNIVALS?
See a selection of Carnival events around Italy>>>
More Information >>>