Carnevale dei Ragazzi – Youngsters Carnival – Sant'Eraclio, Foligno
Jugglers, acrobats and fire breathers.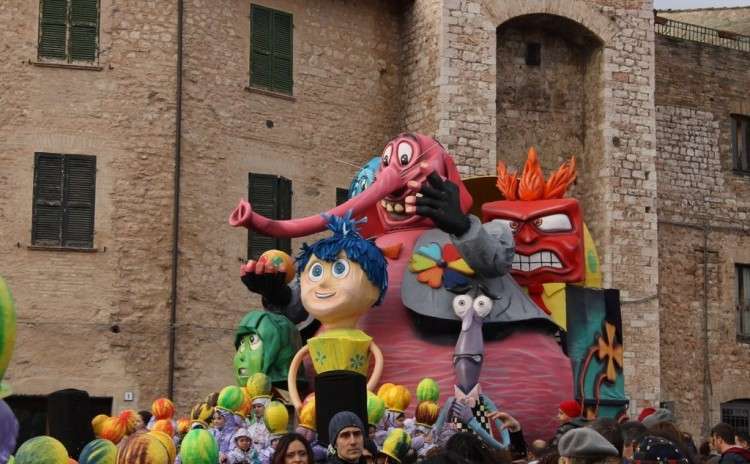 Carnevale dei Ragazzi, the Youngsters Carnival, was founded in 1960. It takes place in Sant'Eraclio, a small district of Foligno, on Sundays of February.
Papier-mâché floats parade in the streets of Sant'Eraclio, followed by masked bands.
Jugglers, giant marionettes, acrobats and fire breathers are one of the attractions of this Carnival designed for the kids.
(photos: Boys Carnival official website)
More Information >>>