Celtica Festival – Val Veny
June 29-July 2nd, 2023. Celtic music. A fairy-tale event for children and adults.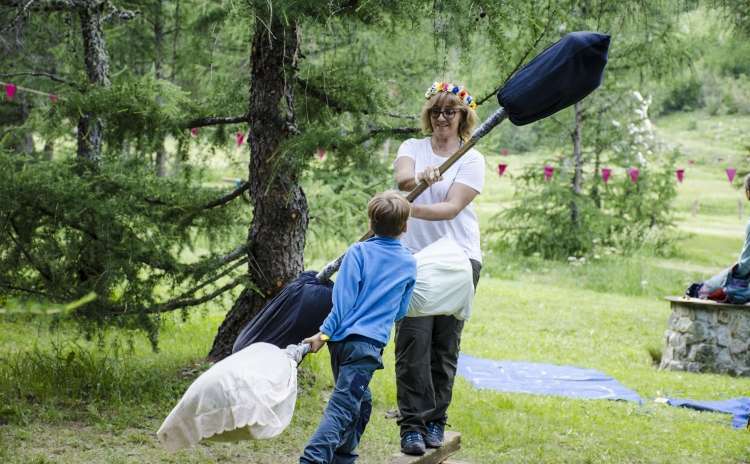 From June 29th to July 2nd, 2023 it takes place in Val Veny at over 1500m above sea level the highest European festival dedicated to Celtic culture: Celtica.
Celtica, first organized in 1997, is now in its 27th edition and is based among the trees of an ancient forest or between the walls of an old fort,
The Festival makes it possible to enjoy a magical experience in a fairy-tale world. Music, dances, concerts, parades, conferences, games, poetry, historical reenactments. Ancient and modern times come together to create a dreamy atmosphere. Celtic harps, Scottish bagpipes, Galician drum, Irish dances, ancient legends.
Everybody is welcome at Celtica. Both children and adults can take part in many different activities: music and dance classes, workshops, labs, and games in nature.
The activities, the craft fair and the concerts take place in the main area of the festival, among the trees of Peuterey Forest (in Val Veny).
After the sunset, international artists from all over the world will perform on the main stage.
USEFUL INFORMATION
See the website>>>
See the 2023 program>>>
Tickets required. To buy tickets>>>
For more info and how to get there, please send an email>>>

AND AFTER THE FESTIVAL?
See other events and places to visit in Aosta Valley>>>
And why not try the traditional food of Aosta Valley>>>
Cover photo by Pierantonio Nerviani
More Information >>>