Museum of traditional craftsmanship of the Aosta Valley – Fenis
July-October. Over 800 objects. History and craftsmanship of the Aosta Valley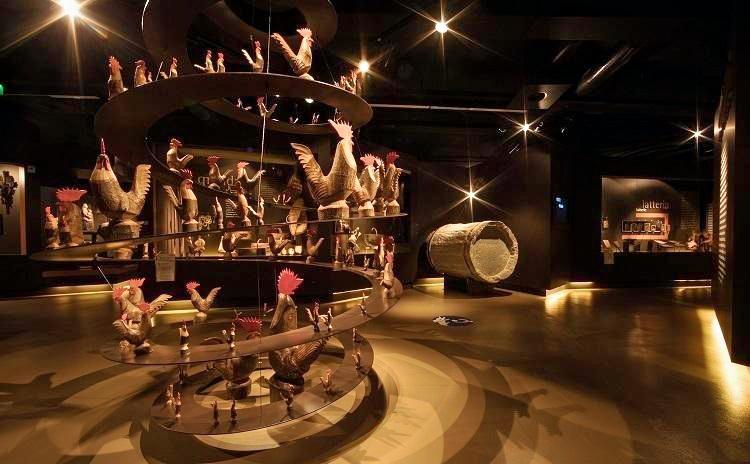 The Museum of traditional craftsmanship of the Aosta Valley (MAV) is located in Fenis at Villa Montana a few steps from the well-known Fenis Castle, one of the most emblematic places in the region and one of the must-see places during every holiday in Aosta Valley.
About 800 objects, including artifacts and sculptures, tell the craftsmanship of the past and the present. The modern set-up aims to enhance the raw material, the technique of craftsmanship, the use of the object.
The agro-pastoral civilization in Aosta Valley is steeped in a millenary culture that was expressed through the creation of splendid artifacts, meant for daily use or with an ornamental function, but still coming from an ancient level fo craftsmanship. The MAV offers a selection of these objects to highlight the evolution and identity of the Aosta Valley culture with emphasis on the often poor material and processing techniques.
The exhibition is divided into six thematic areas
1) The material used by the Aosta Valley artisans, namely wool, stone, wood and iron
2) The domestic interior offering a glimpse of the family life of the past with numerous objects that have now disappeared
3) The exterior with "la remiza" (the remittance), the place of most of the past work activities
4) The sociability that is l'école (the school), the chapelle (the chapel), the laiterie (the dairy), the atelier (the artisan workshop), the four à pain (the bread oven)
5) The area of poetic research, sculpture and decoration
6) The Sant'Orso Fair where some sculptures in wood and stone are exhibited.
Apart from the permanent exhibition, the museum offers numerous initiatives and didactic-educational activities, and various temporary exhibitions with thematic installations or dedicated to a single artist or collector.
USEFUL INFORMATION
Open Tuesday to Sunday from July to end October
From 10 am to 6 pm
Check the website for possible changes in opening days and hours>>>
Admission with a fee
Guided tours are also available>>>
It is recommended to wear a safety mask and to keep an interpersonal distance of at least 1 meter.
See also the Facebook page of the Museum for updates
ARE YOU IN FENIS?
Visit the Fenis Castle, one of the major tourist attractions in Aosta Valley>>>
And see other events and places to visit in Aosta Valley>>>
In Aosta Valley there is also the highest botanical garden in Europe>>
Photo from the Facebook page of the Museum
More Information >>>