Beyond the Peaks – Belluno
6-15 October 2023. Festival about the Mountains and the Dolomites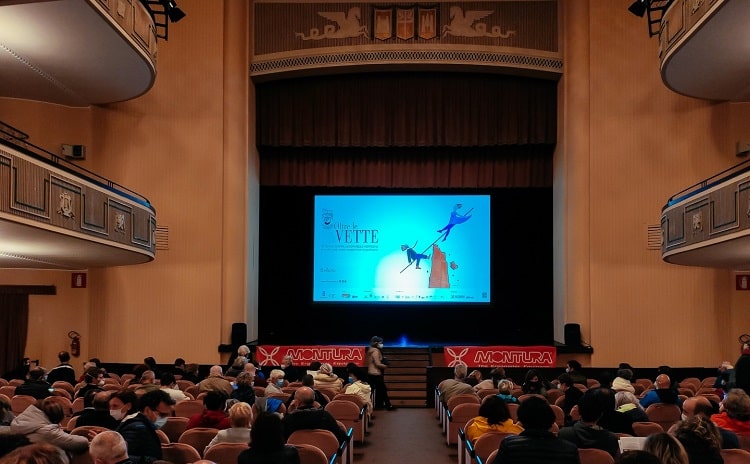 From October 6th to 15th 2023 is taking place in Belluno the 27th edition of Beyond the Peaks (Oltre le Vette), the international event about the mountain, the multidisciplinary event that introduces the 7 souls of the mountain: Nature, Adventure, Travel, Border, Silence, Introspection, Sharing.
Beyond the Peaks (Oltre le Vette) is not only a festival for mountaineers but also wants to reach all mountain lovers with books, cinema, music, exhibitions, conferences and meetings that have the mountain as a topic, background or focus.
Among the many who took part in Beyond the Peaks there are people such as Gino Strada, Paolo Rumiz, Erri De Luca, Marco Paolini, Mario, Brunello, Fosco Maraini, Mario Rigoni Stern, Mauro Corona, Walter Bonatti, Reinhold Messner, Nives Meroi. Vito Mancuso.
But Beyond the Peaks is also an opportunity to tell the world about the Dolomites in terms of environmental and tourist sustainability. Those who come to the Dolomites must be aware that they are benefiting from a precious but also fragile heritage. To live and protect, and above all to know and understand.
For years the festival is in partnership with the UNESCO Dolomites Foundation, with the Dolomiti Bellunesi National Park and with the Trento Film Festival
USEFUL INFORMATION
See the website>>>
See also the Facebook page of the event

AND AFTER THE EVENT?
See a selection of further events or places to visit in Veneto>>>
And enjoy the traditional food of Veneto>>> and its excellent wines>>>
Photos from the Facebook page of the event
More Information >>>