Festa del Redentore (Redemeer feast) – Venice
Mid-July 2021. Fireworks display and regatta of traditional boats.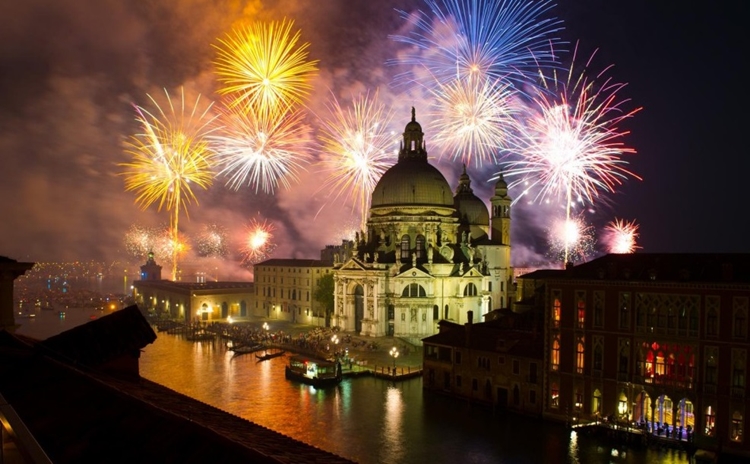 Festa del Redentore (Feast of the Redeemer), one of the most important events in Venice, commemorates the end of a terrible plague that occurred in 1577. It takes place in mid–July 2021.
A 330-meter pontoon bridge connects the mainland to the Island of Giudecca allowing you to visit the Basilica of Palladio, which was built after the plague.
Every year, on the third weekend of July, the citizens of Venice together with many tourists from around the world, celebrate the anniversary of this event for two days. The highlights of this festival are the impressive fireworks show on Saturday night and the regattas of traditional Venetian boats.
The program:
On Saturday
7:00 pm – Opening of the votive bridge connecting the Zattere to the Church of the Redeemer to the island of Giudecca and the presentation of the crews of the Venetian rowing Regatta.
11:30 pm – Fireworks display in St. Mark's Basin
On Sunday

From 4:00 pm: Regattas of the Redeemer – the Giudecca canal
7:00 pm – Holy Mass at the Church of the Redeemer to the Island of Giudecca
CONTACTS
Phone (+39) 041 2424
More Information >>>