Festa del Redentore (Redeemeer feast) – Venice
Mid July. Fireworks display and regatta of traditional boats.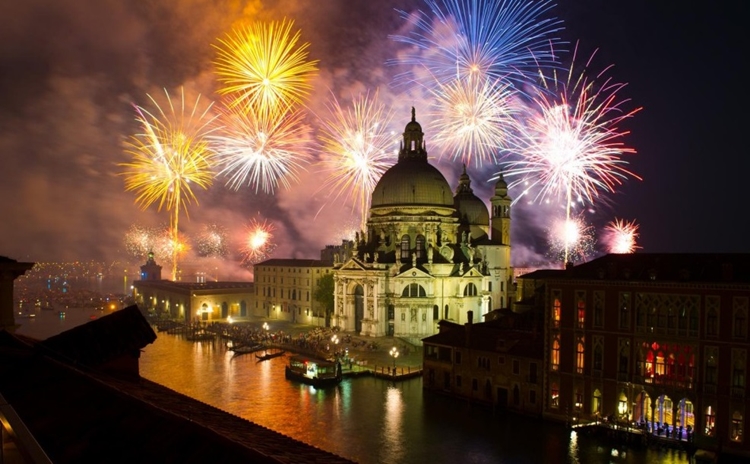 The 3rd weekend of July takes place in Venice the Festa del Redentore (Redeemer Feast), one of the events most importants for Venetians.
The Redeemer Feast commemorates the end of the terrible plague that occurred in 1577.
A 330-meter-long pontoon bridge is built on the weekend of the festival connecting the mainland to the Island of San Giorgio so that it is possible to walk to the Basilica of San Giorgio Maggiore, designed by Palladio and built at the end of the plague.
The topical moments of this celebration are
– the opening of the bridge on Friday evening
– the grandiose fireworks display on Saturday night
– the regattas of traditional Venetian boats which take place on Sunday in the Giudecca Canal
On the occasion of the Redeemeer feast, Hilton Molino Stucky Venice, a 5-star hotel overlooking the Giudecca canal where the regattas take place, offers a special menu in two different locations: the Aromi restaurant and the Skyline Rooftop Bar.
The menu includes traditional dishes revisited in a contemporart key accompanied by a wide selection of fine wines.
CONTACTS to check for any program changes
Tel. (+39) 041 2424
Are you in Venice?
See other events and places to see in Veneto>>>
Are you a food lover? Discover more about the Venetian cuisine here >>>
More Information >>>