Griglie Roventi – Jesolo
On July 20, amateur cooks compete against each other to prepare the best-mixed grill.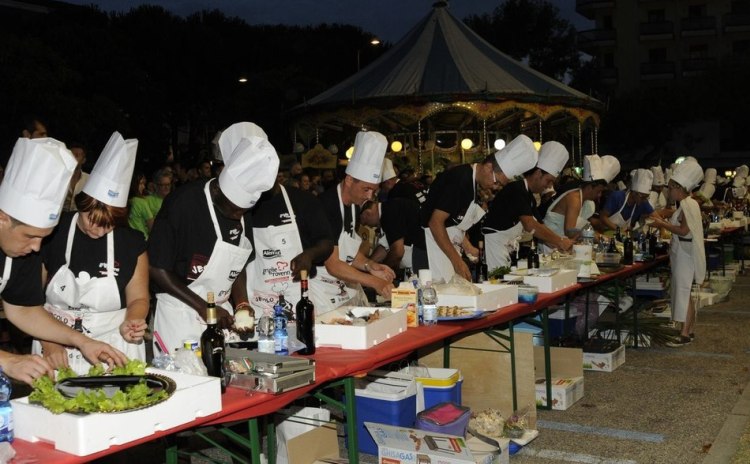 On Saturday, July 20, 2019, in Jesolo, in the province of Venice, takes place the Barbeque World Championship "Griglie Roventi" for couples of amateur cooks.
There are 100 barbecues stations for 100 couples of contestants.
The registration to the event costs €70 per couple, and it includes a complete kit: barbecue, meat, apron, t-shirt, chef hat, wine, beer.
Plus, at the end of the competition, participants will receive the gas barbecue that they used to cook.
The jury, made up of professional chefs, evaluates the mixed grills and declares the winner of Griglie Roventi.
A special prize – the "Griglia del sorriso" ("The Smiling Grill") – is assigned to the funniest couple.
Jesolo is a famous seaside resort town in Veneto.
Discover more about this wonderful region here >>>
(photo: event's official website)
Go to the website Griglie Roventi – Jesolo