SIM Shakespeare Interactive Museum – Verona
The first interactive museum dedicated to Shakespeare and the topic places of Verona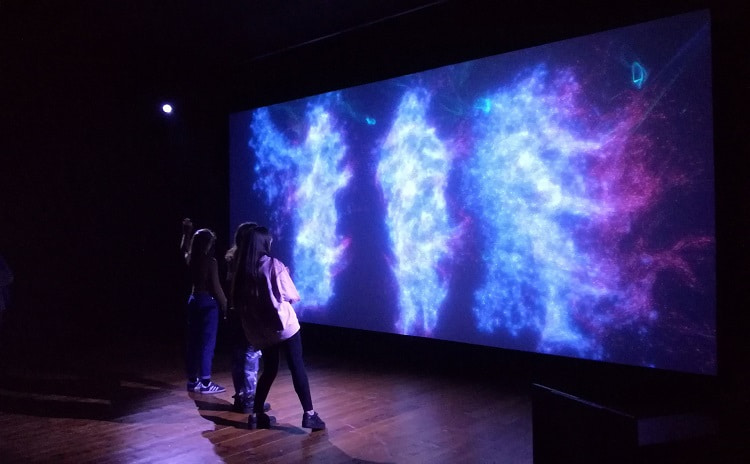 The SIM (Shakespeare Interactive Museum) is the first interactive museum dedicated to William Shakespeare (1564-1616). It is located in Verona, housed in the Satiro Off Theater, just 700 meters from the Arena, and offers visitors an immersive and interactive journey to get to know one of the leading authors of European culture and the emblematic places of Romeo and Juliet and of Verona.
The interactive path is divided into three parts.
– in the first part, visitors interact with a large screen to discover their Shakespearean soul.
– the characters of "Romeo and Juliet" tragedy are the protagonists of the second part. Thanks to the technologies visitors can interact with them and listen to their verses.
– in the third part, visitors watch Juliet's theatrical performance that tells her story, accompanied by a fantastic digital scenography that allows visitors to admire what Verona was like at the time of the Scaligeri and the places from which William Shakespeare was inspired to write the tragic history as the famous Juliet balcony, visited by thousands of tourists every year.
USEFUL INFORMATION
Entrance with a fee
Tickets can be purchased online>>>
For information and reservations please call +39 045 4578 922 or send an email>>>
It is recommended to wear a safety mask and to keep an interpersonal distance of at least 1 meter.
Visit also the Facebook page of the museum
DO YOU WANT TO KNOW FURTHER INTERESTING MUSEUMS?
See a selection of Theme Museums throughout Italy>>>
More Information >>>