The Largest View of Venice – Venice
May 14-October 17, 2021. On display the largest view of Venice ever made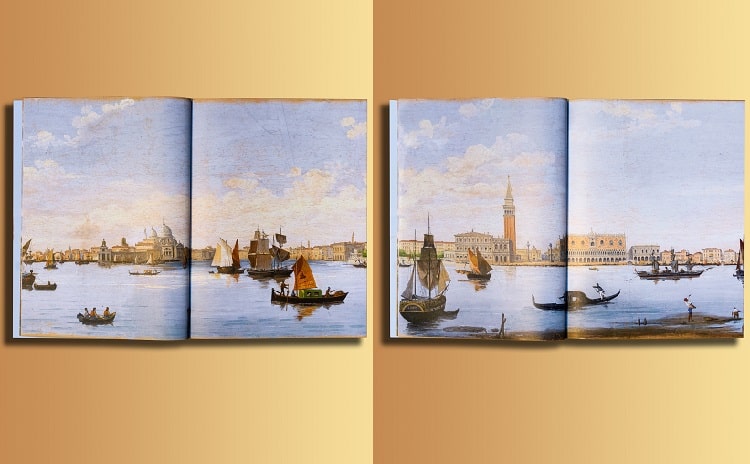 Opening hours: Tuesday to Sunday, 10am> 6pm,
Reservation is not required
FROM AUGUST 6TH IT IS MANDATORY TO HAVE THE GREEN PASS OR EQUIVALENT CERTIFICATION
_______
Querini Stampalia Foundation continues its work in promoting Venetian-inspired works of art.
From May 14th to October 17th 2021 it hosts the Panoramic Venice exhibition. The discovery of the infinite horizon, which hosts the largest view of Venice ever made.
The Panorama di Venezia tempera, painted in 1887 by the Venetian painter Giovanni Biasin, is exhibited for the first time after the recent restoration which allowed to recover its original colours. Its dimensions are considerable, the work is about one meter and seventy high and extends for 22 meters in length, more than a view it is a real 'panoramic' of the city.
Also on display are about sixty engravings, cartoons and paintings by Biasin representing the city of Venice
Entrance with a fee
Photos from the Facebook page of Querini Stampalia Foundation
The important House-Museum in the historic center of Venice is open to the public. See the opening hours>>>
More Information >>>