Geo Shop Verona Mineral Show – Verona
November 25th to 27th 2022. The 67th edition with more than 250 exhibitors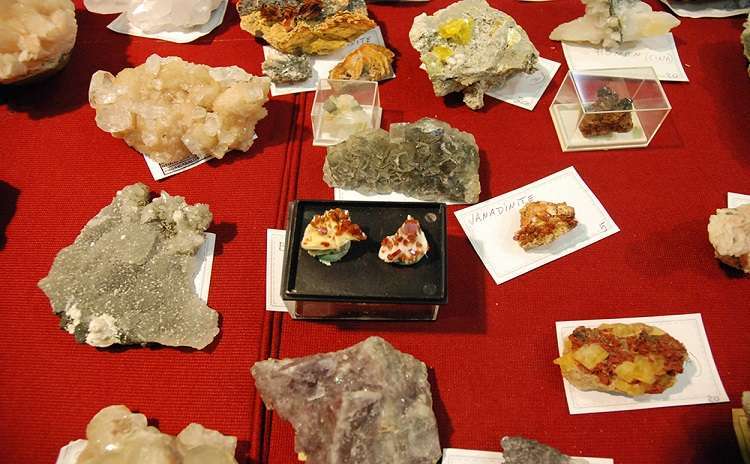 From November 25th to 27th 2022, Verona will host again the Geo Shop – Verona Mineral Show, one of the largest mineral exhibitions in Italy, with over 250 exhibitors.
The Geo Shop is presenting minerals and their derivatives, fossils and precious stones, divided into categories: mineralogy, paleontology, jewelry, gemology…
In addition to the exhibition and market, with thousands of items to admire and buy, Verona Mineral Show – Geo Shop organizes a program of events and educational initiatives for young and old enthusiasts.
From the course to learn how to modernize old necklaces and jewels, to the one on cleaning fossils held by the Veronese Geological and Mineralogical Association and reserved for young paleontologists, aged 6 to 12.
Finally, at the fair, kids may also experiment with the thrill of finding the specks of gold by sifting the river sand, thanks to the workshop for kids from 5 to 10 years old managed by the Ticino Pavese Valley Gold Diggers Association.
Geo Shop Verona Mineral Show takes place at Veronafiere on an area of ​​over 10,000 square meters and in 2022 it has reached its 67th edition.
USEFUL INFORMATION
See the 2022 edition>>>
Tickets >>>
Opening hours >>>
See also the Facebook page of the event for updates>>>
Credits photo: past editions of Verona MIneral Show
AND AFTER THE SHOW?
Discover further events or places to visit in Veneto>>>
More Information >>>