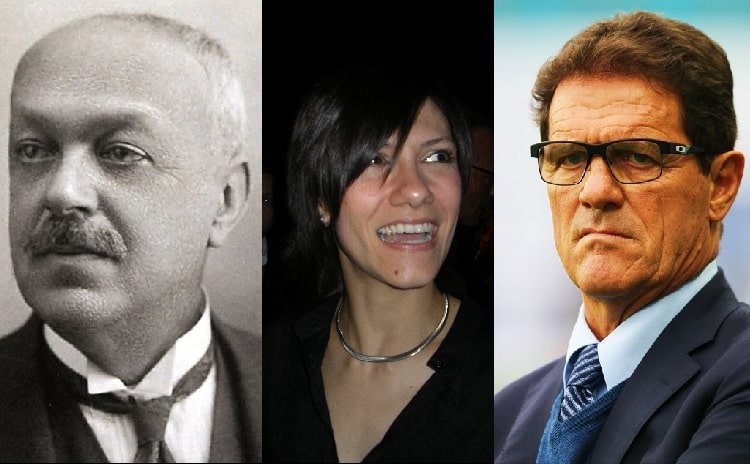 Who's who in Friuli Venezia Giulia
Born or raised in Friuli Venezia Giulia:
– Carlo Rubbia, Nobel Prize for physics, anthropologist Carlo Tullio Altan, philosopher and journalist Paolo Flores D'Arcais,
– The architect Gae Aulenti.
– From the entertainment world, native from Friuli Venezia Giulia: actress Carla Gravina, showman Lelio Luttazzi, opera and theathre director Giorgio Strehler, singer Elisa, songwriter Gino Paoli, journalist Bruno Pizzul and fashion designer Renato Balestra
– Sport: the ski champion Manuela Di Centa, the players and coaches: Enzo Bearzot, Ferruccio Valcareggi, Cesare Maldini, Dino Zoff, Fabio Capello, Nereo Rocco, the boxers: Primo Carnera, Nino Benvenuti.
– Famous writers from Friuli Venezia Giulia: Giani Stuparich, Italo Svevo, Carlo Sgorlon, Susanna Tamaro, Mauro Corona and the poet Umberto Saba.
Source Wikimedia Commons:
Gae Aulenti Di Gorup de Besanez – Opera propria, CC BY-SA 3.0,
Fabio Capello Di Дмитрий Садовников – soccer.ru, CC BY-SA 3.0,
Elisa Di Elena TorreSandra Rondini, CC BY-SA 2.0,
Wikipedia, unknown source: Italo Svevo