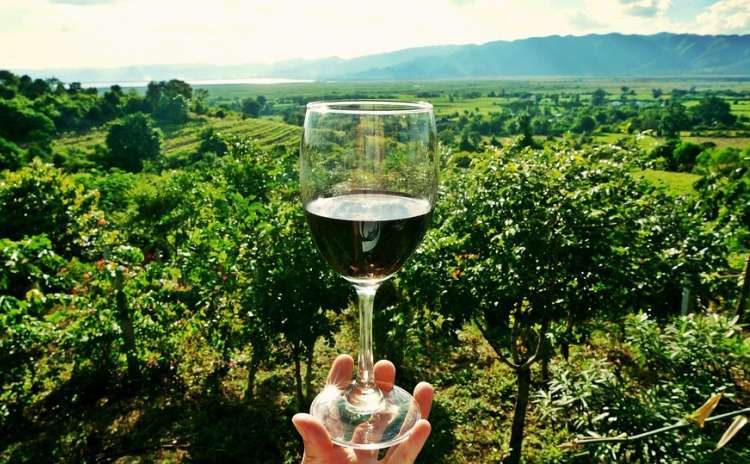 Wines in Lazio
Lazio offers 3 DOCG wines and 27 DOC wines.

DOCG WINES IN LAZIO:
Cannellino di Frascati (white, fruity flavor)
Cesanese del Piglio o Piglio (red, dry)
Frascati Superiore (white, dry)

DOC WINES IN LAZIO:
Aleatico di Gradoli
Aprilia
Atina
Bianco Capena
Castelli Romani
Cerveteri
Cesanese di Affile o Affile
Cesanese di Olevano Romano o Olevano Romano
Circeo
Colli Albani
Colli della Sabina
Colli Etruschi Viterbesi o Tuscia
Colli Lanuvini
Cori
Est!! Est!! Est!! Di Montefiascone
Frascati
Genazzano
Marino
Montecompatri Colonna
Nettuno
Orvieto
Roma
Tarquinia
Terracina o Moscato di Terracina
Velletri
Viganello
Zagarolo
——–
DOCG: Controlled and Guaranteed Designation of Origin
DOCG is the highest classification for Italian wines. The superior quality is guaranteed by strict production rules concerning the type of grapes allowed, the yield limits, the ripening of the grapes, the vinification and aging procedures. Each DOCG wine is subjected to official tastings.
All bottles are numbered with a seal on the neck. In Italy, there are more than 70 DOCG wines
DOC: Controlled Designation of Origin
The classification certifies and delimits the area of origin of the grapes used. It is granted to quality and renowned wine, which must comply with a specific vinification approved by ministerial decree. In Italy, there are more than 300 DOC wines.