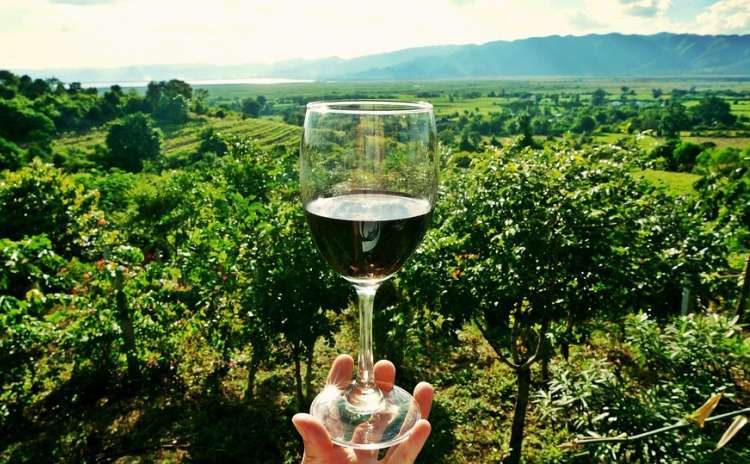 Wines in Lombardia
Lombardia is a rich, agricultural region with 5 DOCG wines and 22 DOC wines.

DOCG WINES IN LOMBARDIA:
Franciacorta (white, sparkling, rosè, millesimato)
Oltrepò Pavese Metodo Classico (white, sparkling, rosè)
Scanzo o Moscato di Scanzo (rosso, dolce)
Sforzato di Valtellina o Sfursat di Valtellina (red, dry)
Valtellina Superiore (red, dry)

DOC WINES IN LOMBARDIA:
Bonarda dell'Oltrepò Pavese
Botticino
Buttafuoco dell'Oltrepò Pavese or Buttafuoco
Capriano del Colle
Casteggio
Cellatica
Curtefranca
Garda
Garda Colli Mantovani
Lambrusco Mantovano
Lugana
Oltrepò Pavese
Oltrepò Pavese Pinot Grigio
Pinot Nero dell'Oltrepò Pavese
Riviera del Garda Bresciano or Garda Bresciano
San Colombano al Lambro or San Colombano
San Martino della Battaglia
Sangua di Giuda dell'Oltrepò Pavese or Sangue di Giuda
Terre del Colleoni or Colleoni
Valcalepio
Valtellina Rosso
Valtenesi
——–
DOCG: Controlled and Guaranteed Designation of Origin
DOCG is the highest classification for Italian wines. The superior quality is guaranteed by strict production rules concerning the type of grapes allowed, the yield limits, the ripening of the grapes, the vinification and aging procedures. Each DOCG wine is subjected to official tastings.
All bottles are numbered with a seal on the neck. In Italy, there are more than 70 DOCG wines
DOC: Controlled Designation of Origin
The classification certifies and delimits the area of origin of the grapes used. It is granted to quality and renowned wine, which must comply with a specific vinification approved by ministerial decree. In Italy, there are more than 300 DOC wines.