Puglia – Food
Puglia's cuisine is very appreciated, and recipes are often marked by the intense flavors of virgin olive oil. Vegetables are a very popular ingredient, as well as meat and fish.
Famous throughout the world it is the pasta from Puglia, thanks to the exceptional wheat that grows in the plain called Tavoliere delle Puglie, especially orecchiette and cavatelli.
Among the main courses, not to be missed the famous "rice Bari style", with baked potatoes and mussels.
The renowned cheese production includes burrata, caciocavallo, ricotta, mozzarella and ricotta cheese.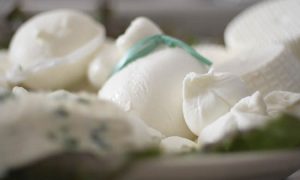 Among meat and sausages: the capocollo of Martina Franca, the sausage with fennel and tripe with potatoes, to eat with the famous Altamura bread.
Among the bakery products there are taralli and friselle. A typical italian starter is the bruschetta, made with friselle, tomato, oil and basil. In Puglia people traditionally eat the pittule, fried balls of yeast-based dough, and the particular Turcinieddhri (grilled lamb offal rolls cooked).
Among the desserts: the cartellate, scraps of pasta fried and dipped in cooked grape must and honey, the mostaccioli, where the boiled must is mixed with flour, sugar, almonds and sometimes chocolate, the pasticciotti from Lecce made with cream and the spumone salentino, layers of chocolate, hazelnut and vanilla ice cream with sponge cake dipped on Marsala or other liquer.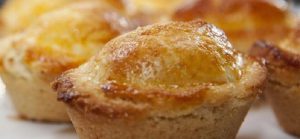 The most famous wines from Puglia are generally red wines, as the full-bodied Primitivo di Manduria or Negroamaro del Salento, red, or rosé, also suitable for some fish dishes, and some dessert wines. 4 Apulian wines have been rewarded with DOCG, while DOC wines are 28, such as Salice Salentino, Negroamaro Terre di Otranto, Primitivo di Manduria and Aleatico di Puglia.

DOCG WINES IN PUGLIA:
Castel del Monte Bombino Nero
Castel del Monte Nero di Troia Riserva
Castel del Monte Rosso Riserva
Primitivo di Manduria Dolce Naturale
DOC WINES IN PUGLIA:
Aleatico di Puglia
Alezio
Barletta
Brindisi
Cacc'e Mmitte di Lucera
Castel del Monte
Colline Joniche Tarantine
Copertino
Galatina
Gioia del Colle
Gravina
Leverano
Lizzano
Locorotondo
Martina or Martinafranca
Matino
Moscato di Trani
Nardò
Negroamaro di Terra d'Otranto
Orta Nova
Ostuni
Pimitivo di Manduria
Rosso di Cerignola
Salice Salentino
San Severo
Squinzano
Tavoliere delle Puglie or Tavoliere
Terra d'Otranto
SLOW FOOD PRESIDIA IN PUGLIA:
Confections:
Ceglie Biscuit
Bisceglie Sospiro
Fresh and dried fruit:
Gargano citrus fruits
Galàtone apricot
San Michele Salentino almond-stuffed figs
Toritto almond
Cheeses and dairy products:
Gargano Caciocavallo podolico
Gravina Pallone
Legumes:
Murgia Carsica black chickpea
Carpino broad beans
Vegetables:
Polignano carrots
Acquaviva red onion
Torre Guaceto Fiaschetto tomato
Torre Canne Regina tomato
Bread and baked goods:
Alta Murgia traditional bread
Breeds and animal husbandry:
Garganica goat
Altamurana goat
Gargano Podolica cow
Meat products:
Capocollo di Martina Franca
ARK OF TASTE PRODUCTS (SLOW FOOD FOUNDATION) IN PUGLIA:
Cereals, flours and legumes:
Putignano Farinella
Altamura lentil
Zollino little pea
Sannicola curly pea
Fresh and dried fruit:
San Michele Salentino almond-stuffed figs
Cheeses and dairy products:
Caciofiore
Canestrato Pugliese
Marzotica
Ricotta Forte
Honey:
Rosemary honey
Vegetables:
Carosello melon
Lampascioni wild onion
Bread and baked goods:
Zollino Scèblasti
Breeds and animal husbandry:
Monti Dauni black pig
Leccese sheep
Wines and grapes:
Baresana grape
DOP PRODUCTS (Italian Protected Designation of Origin) IN PUGLIA:
Cheeses and other animal products:
Caciocavallo
Pugliese Canestrato
Buffalo Mozzarella
Buffalo Ricotta
Oils:
Collina di Brindisi
Dauno
Terra di Bari
Terra d'Otranto
Terre Tarentine
Vegetables, fruit and cereals:
La Bella della Daunia olive
Galatina potato
Bread and baked goods:
Altamura bread
IGP PRODUCTS (Protected Geographical Indication) IN PUGLIA:
Vegetables, fruit and cereals:
Gargano orange
Brindisino artichoke
Margherita white onion
Golfo di Taranto clementine
Femminello del Gargano lemon
Puglia grape