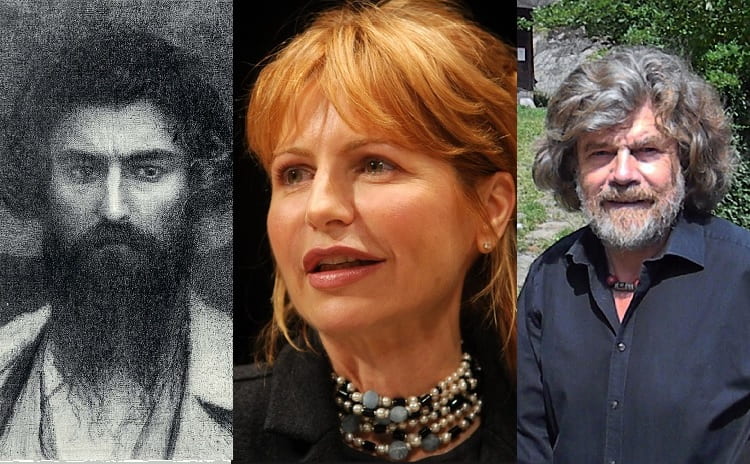 Who's who in Trentino Alto Adige
Trentino Alto Adige is a Northern region of Italy.
Mountains are one of the protagonists of its landscape and that's why some famous athletes and mountains climbers were born in Trentino Alto Adige:
– the statesman Alcide De Gasperi, the patriot Cesare Battisti, the musician Riccardo Zandonai,
– the mountaineer and climber Reinhold Messner, Hans Kammerlander and Cesare Maestri, ski champion Gustav Thöni, divers Carlo and Klaus Di Biasi, Francesca Dallapé, Giorgio Caniotto and his daughter Tania, figure skater Carolina Kostner, cyclist Francesco Moser,
– the painters Giovanni Segantini and Fortunato Depero, designer Matteo Thun, writer Mauro Corona, cartoonist Milo Manara
– the journalist Lilli Gruber
– the actors Lino Capolicchio,  Francesca Neri and Ottavia Piccolo. And the director Nanni Moretti.
Source Wikimedia Commons:
Lilli Gruber Di Lothlorien1994 – Opera propria, CC BY-SA 4.0,
Reinhold Messner Di Vale93b – Opera propria, CC BY-SA 3.0,
Carolina Kostner Di Luu – Opera propria, CC BY-SA 3.0, 
Giovanni Segantini, Self-portrait, 1895. Segantini Museum – St. Moritz
Wikipedia, unknown source: Gustav Thöni, Francesco Moser