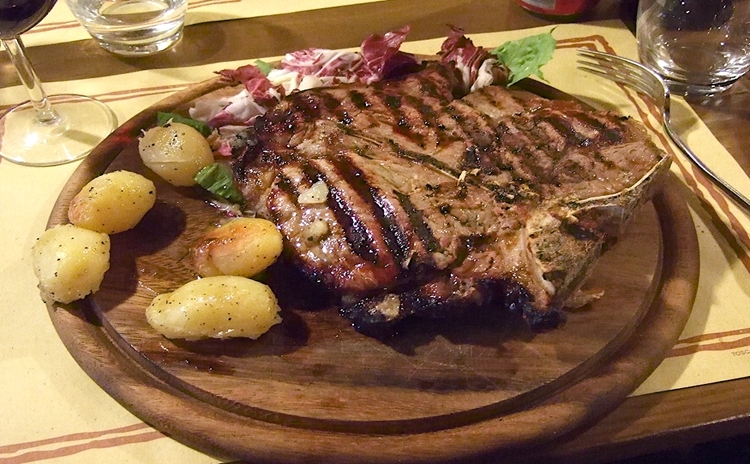 Tuscany – Food
Tuscan cuisine is one of the most appreciated and tasty in Italy, but it is essentially a poor cuisine, of peasant origin, characterized by its authentic, genuine ingredients and simple recipes.
The most common dishes are: pappa al pomodoro (stale bread, tomatoes, spices and flavors); ribollita (soup of stale bread and vegetables, including black cabbage and beans); spelt soup; the Livorno caciucco (soup made with different types of fish, served with red wine); finocchiona (pork sausage flavored with fennel and red wine); croutons, topped with a mixture of chicken livers and spleen. Last but not least, a favourite of Tuscan cuisine: Bistecca alla Fiorentina (beefsteak Florentine style), a giant t-bone steak sourced either from Chianina or Maremmana breeds of cattle.
The desserts: castagnaccio (a cake made with chestnut flour), Siena's panforte and panpepato (cakes made from candied fruits and peppery spices), cantucci (tough biscuits usually served with vin santo).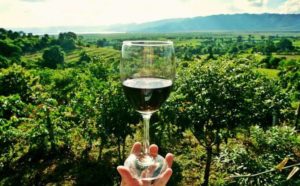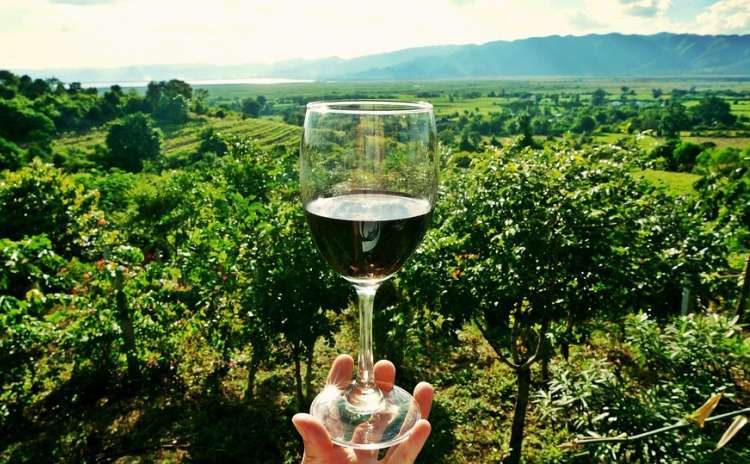 DOCG and DOC wines
Choose your favourite wine from Tuscany
11 DOCG wines and 41 DOC wines>>>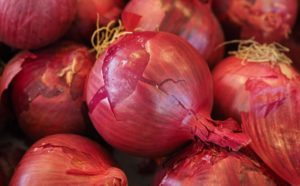 Slow Food Presidia and Ark of Taste products
Cereals, fruit, vegetables…
and much more to discover>>>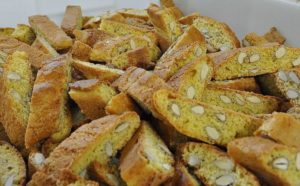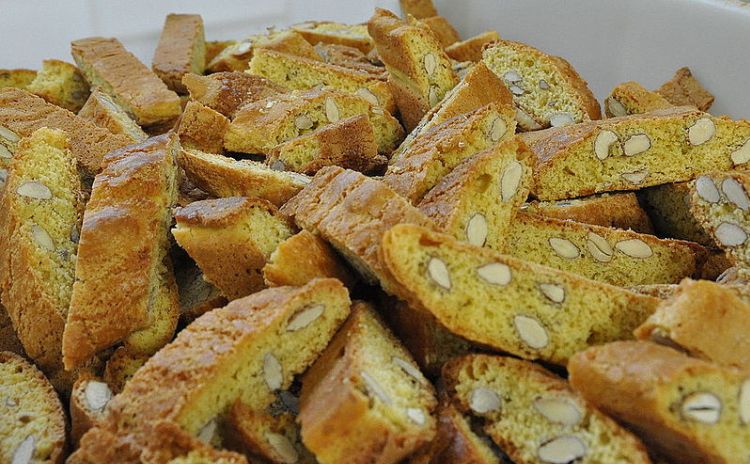 DOP and IGP products in Tuscany
Cereals, fruit, vegetables
and Cantucci Toscani>>>