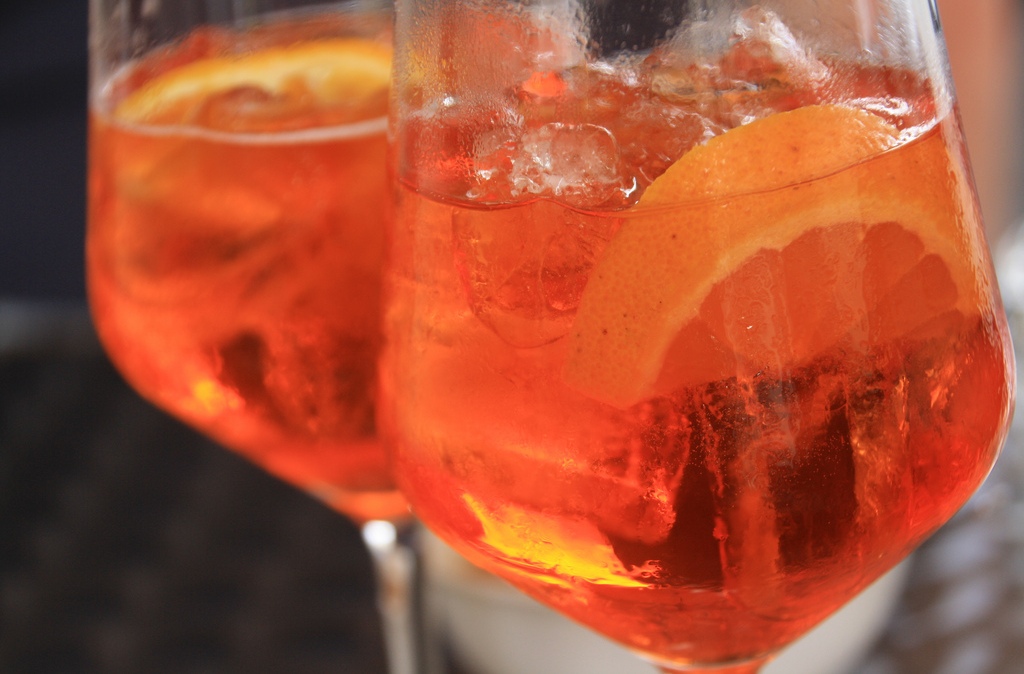 Venice – Food
Basic ingredient of Venice food is fish , even with combinations of oriental flavors.
Widely used dried cod (stockfish and cod ) imported in the ' 400 from the Lofoten Islands by Pietro Querini who was shipwrecked.
Excellent vegetables are from the islands (St. Erasmus is called " the garden of Venice " ) , and "selvaggina" is hunted in the lagoon with special punts as "s'ciopon" (valesana vogue , standing with two crossed oars) .
Some dishes from the suggestive name : "sarde in saor", "patate in tecia" (pan-cooked potatoes), "risi e bisi" (rice and peas) , "bigoi" in sauce , "cartaure"artichokes , baicoli , bouillon de
gò , Pincia , and … caparossoli in cassopipa .
True delights behind strange words , come to Venice and you'll understand .
Experience required of flavors and joy is a trip to the "Bacari" (typical taverns) for happy hour and " cicheti " (appetizers of local specialties ) . The top happy hour is the Spritz : prosecco , bitters and soda water .