Saffron Market Fair
SUSPENDED. TO BE CONFIRMED. Four days dedicated to the precious spice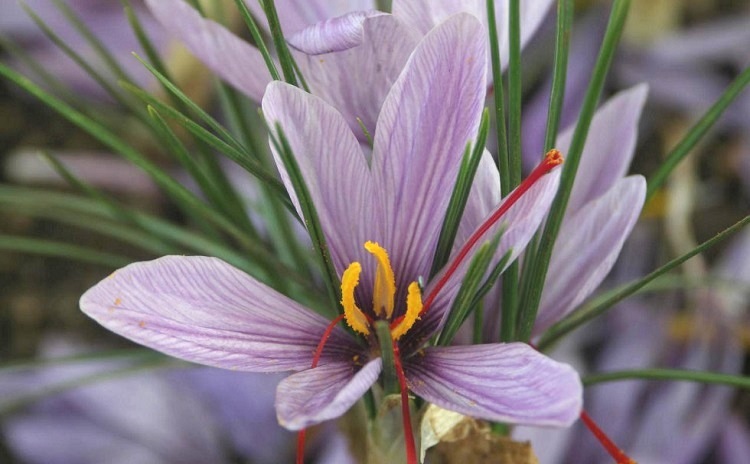 SUSPENDED. TO BE CONFIRMED
DUE TO COVID, PLEASE CHECK THE 2021 DATES ON THE WEBSITE OR ON THE FACEBOOK PAGE
Saffron Market Fair in Cascia, in the Province of Perugia, takes place between October and November 2021, in the streets and small shops of Cascia, where visitors can buy special products made with saffron.
On the occasion, restaurant menus include traditional dishes and reinterpreted recipes; while shops sell saffron biscuits, ice creams, yogurts and much more.
The fair takes place after the picking of the precious crimson stigmas of the saffron crocus. The yellow-red color comes from the natural color of the stigma and from the subsequent toasting.
The price is determined not only by the preciousness of the raw material, but also by the quantity of work necessary to obtain the final product. The stigmas of about 200 flowers are necessary to produce 1 gram of saffron! The flowers are picked by hand in the early hours of the morning, when the corollas are still closed and it is less likely to ruin the most delicate and precious part of the flower: stigmas and pistils.
After having removed the petals and the external part, there is the toasting process (about 20 minutes) until stigmas can be pulverized.
Saffron has always been an extremely precious product. In the past it could be included in the dowry of a girl.
Visitors who come to Cascia should also visit Saint Rita of Cascia sanctuary. The Saint is often referred to as the "Patroness of Impossible Causes". Inside the church, the body of Saint Rita is on display in a glass tomb.
(photo: website of the event)
More Information >>>