Foire d'été – Foire de Saint Ours – Aosta
August 5th, 2023. hundreds of exhibitors display handcrafted products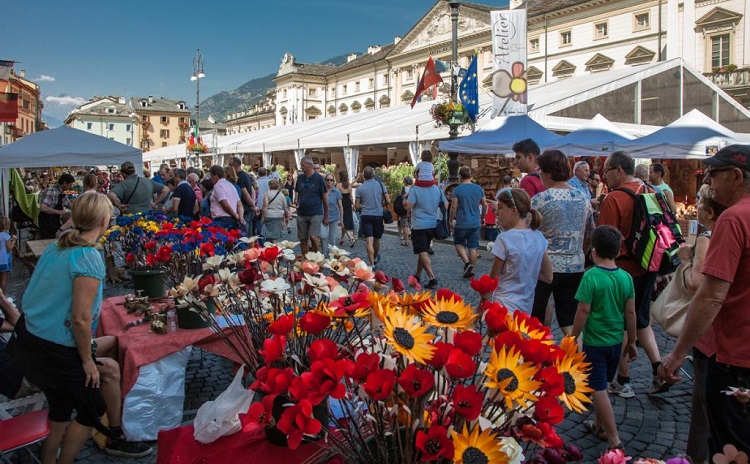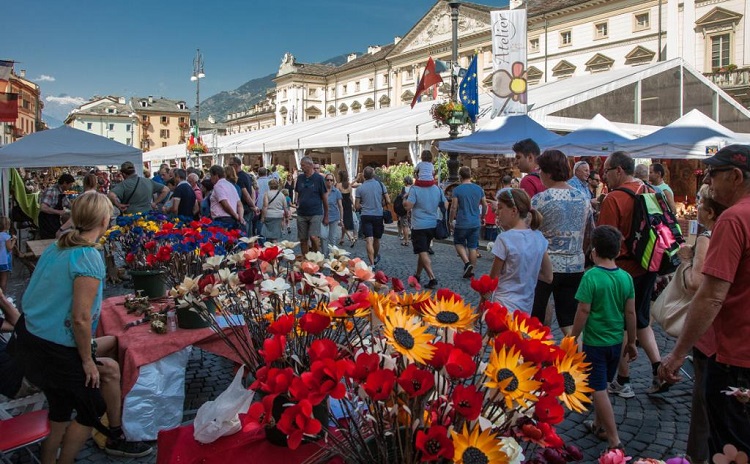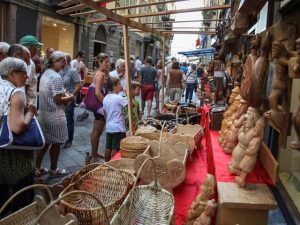 On August 5th 2023 the historical centre of Aosta is enliven by the Foire d'été – Summer Fair also named Foire de Saint Ours – Fiera di Sant'Orso.
Organized first in 1969 the Foire d'été has the purpose to promote the handcrafted production of Valle d'Aosta and since the first year, it is attracting a lot of visitors curious to see the typical product of Aosta Valley.
Every year hundreds of exhibitors display and sell various handcrafted products made with different techniques: turning, intaglio carving, wooden sculpture, stone manufacturing, etc.
Not to be missed the objects and the creations made in wrought iron and leather; furniture, agricultural tools, handmade toys, miniature constructions, wooden flowers…
Some stands are dedicated to salted doughs, dried flowers, fabrics, ceramics and other handcrafted creations.
Moreover, a part of the Foire is set also for the products created with non-traditional materials and techniques and offers also good food.
Dances and music are going to entertain both adults and children.
INFORMATION
Free entrance
Ufficio artigianato di tradizione
Tel. +39 0165274597
See also the facebook page of Foire d'été – Foire de Saint Ours>>>
The Fair is a great opportunity to know something more about the region>>>
And to see further events or places to visit in Valle d'Aosta>>>
Photos from the website of the event
More Information >>>