Sant'Orso Fair – Aosta
January 30-31, 2023. Wooden crafts, soapstone sculptures, folklore, food and wine.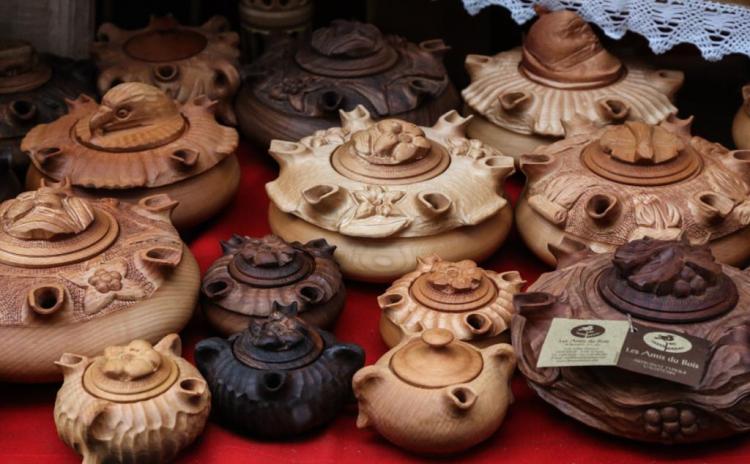 On January 30th and 31st, 2023, the town of Aosta hosts the annual Sant'Orso Fair, the event that has been showcasing Aosta Valley's artisan tradition for over 1,000 years – so much so that the 2023 is the 1023rd edition!
The Sant'Orso Fair gives visitors the opportunity to get in touch with local artisan talents who display their sculptures, carvings and other works made of soapstone, iron, copper, ceramics, glass and textiles.
Symbols and objects exhibited at the Fair's market include: the Sabots (traditional wooden shoes), the "Galletto" (cockerel), "Tatà" toys, Groles and Friendship Cups, furniture, furnishings, clothing, rakes, baskets, barrels, and so much more.
The Sant'Orso Fair also means great music, folklore, and delicious food and wine. In the Eno-gastronomy Pavilion, local companies and farms sell Aosta Valley delicacies, such as cheeses, meats, salumi, honey, and, obviously, wines and liqueurs.
NOTE
ItalybyEvents is not responsible for changes in dates or programs
Check the website for updates
(source foto: Sant'Orso fair)
——

AND AFTER THE FAIR?
See further events or places to visit>>>
Discover also the traditional dishes and wines of Aosta Valley>>>
More Information >>>