Ancient Bolognese Marshes' cycle path – province of Bologna
Easy cycle route of 42 km suitable for everyone in the Emilian countryside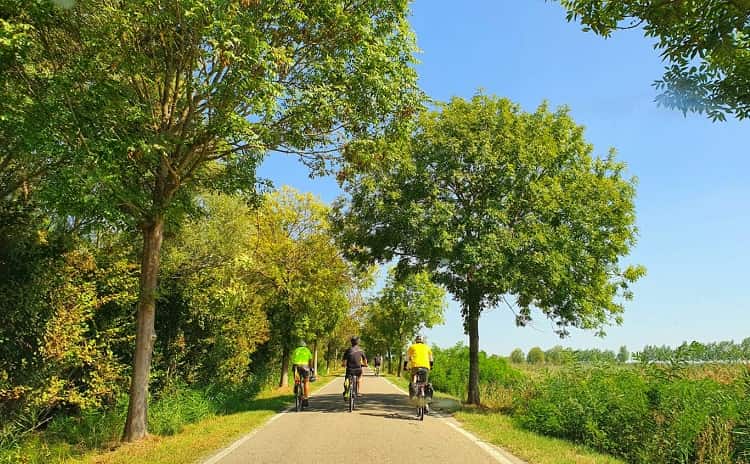 The Ancient Bolognese Marshes' cycle path is an easy 42 km cycle route connecting the city of Bologna to the Po Delta Regional Park area, crossing the territories of Castenaso, Budrio and Molinella.
The route winds through the eastern part of the Bolognese plain, which in ancient times was characterized by large swamp areas, hence the name of the cycle path. Today the area is reclaimed and crossed by the Idice river which accompanies cyclists to some wet areas of great landscape and naturalistic value, where interesting and even rare specimen of flora and fauna live.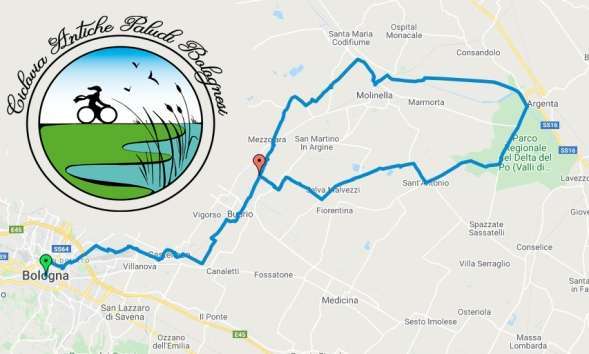 After Bologna, the itinerary continues through the countryside to the city of Budrio, home of the Ocarina, the popular terracotta flute to which the very famous and particular Ocarina Museum is dedicated.
Continuing towards Molinella, the cycle path passes by some wetlands and valleys that surround the Po Delta Regional Park.
The Cycle path of the Ancient Bolognese Marshes can be travaled by everyone on roads with low traffic impact, alternating with sections on a cycle path and short pieces on dirt road. The entire itinerary runs close to the ancient Bologna-Portomaggiore railway line (built in 1887), which allows train-bike intermodality and gives the possibility of returning to Bologna by train.
From Valle Santa it is also possible to enter the Primaro cycle path and reach the sea, flanking the Comacchio Valleys and crossing a territory rich in places of historical, artistic and naturalistic interest.

ARE YOU IN BUDRIO?
Come and visit the Ocarina Museum, the only museum in the world that tells the story of the small terracotta flute that made his hometown famous all over the world>>>
Still feeling like cycling?
Discover a selection of cycle routes and cycle tracks in Italy>>>
Photo from the Facebook page of the cycle route 
More Information >>>