Play The Games Festival – Modena
5-7 April. Games for everyone, workshops, exhibits, meetings with artists.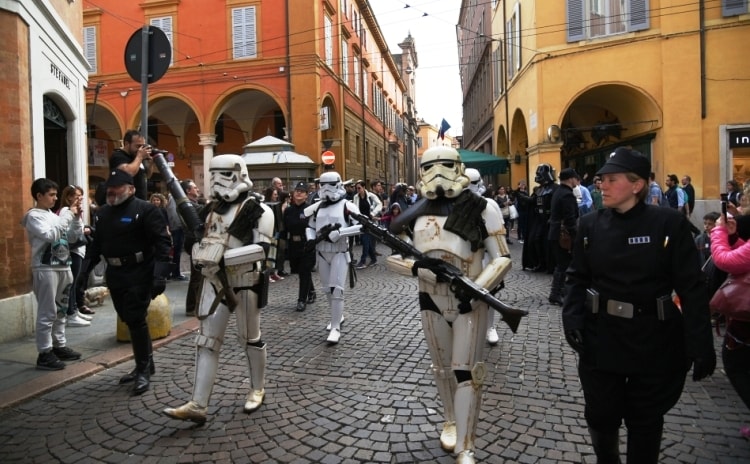 From Friday, April 5 to Sunday, April 7, 2019, in ModenaFiere takes place the 11th edition of Play The Games Festival of Modena, the biggest convention of Italy dedicated to games.
Games of any kind: board games, collectible card games, video games, 3-D games and live games.
During the eleventh anniversary, Play Kids opens, a new 2000 sqm pavilion dedicated to families and children. In there, the motto is entertainment and interactivity.
Moreover, for the first time in Italy, D&D Open makes its debut, the most important official event of Dungeons & Dragons: an 8-hour tournament in search of magical treasures, hidden dangers, mysteries and monsters.
Plus, many events for anyone and any age: concerts, cosplay contests, photo exhibits, workshops, themed "escape games", VR games, meeting with artists, illustrators, developers and much more.
Opening hours and tickets
Friday, April 5, 2 pm – 8 pm
Saturday, April 6, 9 am – 8 pm
Sunday, April 7, 9 am – 7 pm
Reduces fares for children.
A little complicated to find price tickets and where to buy them. Costs are not immediately visible.
Advance purchase >>>
(photos from the official website)
Go to the website Play The Games Festival – Modena