PLAY, The Games Festival – Modena
22-24 May 2020. Games for everyone, workshops, exhibits, meetings with artists.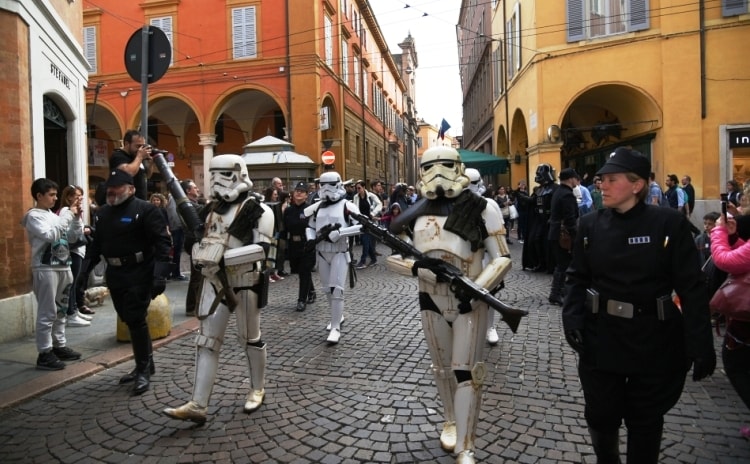 From Friday, May 22nd to Sunday, May 24th, 2020, ModenaFiere hosts the 12th edition of PLAY, The Games Festival, the biggest Italian convention dedicated to games.
Games of any kind: board games, collectible card games, video games, 3-D games and live games.
The program includes many events for anyone and any age: concerts, cosplay contests, photo exhibits, workshops, themed "escape games", VR games, meeting with artists, illustrators, developers and much more.
Admission fee requested

Opening hours PLAY, the Games Festival 2020
Friday, May 22nd, from 9 am t0 8 pm
Saturday, May 23rd, from 9 am t0 8 pm
Sunday, May 24th, from 9 am t0 7 pm
(photos: past editions  from the official website)
Go to the website PLAY, The Games Festival – Modena