Italian Mixed Fried Food Festival – Ascoli Piceno
April 22nd – May 1st, 2023. A tasty journey into the world of fried food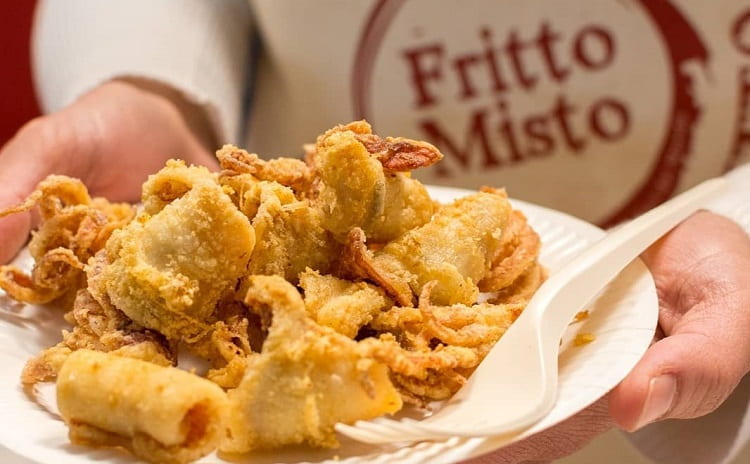 From April 22nd to May 1st, 2023 the historic center of Ascoli Piceno hosts again the Italian Mixed Fried Food Festival (Fritto Misto all'italiana), one of the most important events dedicated to fried food, that reaches its 19th edition.
In each region, the mixed fried food is one of the most traditional Italian dishes that can vary in kind and flavors depending on the different food of each territory.
The recipes of good fried food are offering different traditions of Italian cuisine: stuffed olives, arancini, Sicilian cartocci, fried dough, Apulian panzerotti. And all foods are accompanied by craft beers and excellent wines.
Italian Mixed Fried Food Festival is not just offering street food; there is also an area dedicated to meetings with chefs and tastings, and another where local food producers may present their specialties. It is a real journey into the world of fried food, its flavours, its colours, its batters, its breading.
We recommend always checking on the Facebook page for updates and programs

ARE YOU IN ASCOLI PICENO?
See other events and places to visit>>>
And after the food event, discover further traditional recipes of the Marche>>> and its excellent wines>>>
Photo from the Facebook page of the event
More Information >>>