Grape Festival and Donkey Palio – Borgomanero
3-11 September 2022. Donkey Palio, tapulon tasting and allegorical wagons on the grape harvest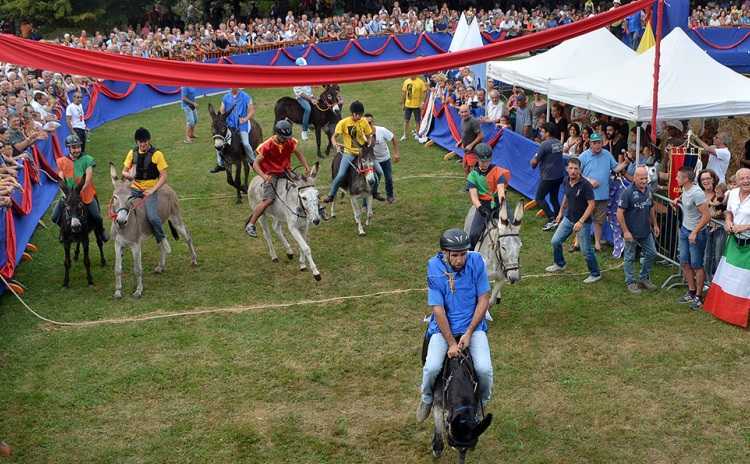 From September 3rd to 11th 2022 the city of Borgomanero, in the province of Novara pays homage to tradition hosting the 73rd edition of the Grape Festival.
The festival, founded in 1936, is one of the most long-running and characteristic events dedicated to the grape harvest and every year attracts many and many visitors.
Apart from the traditional harvest, the feast hosts food and wine shows, music and spectacular events that cannot be missed.
Among these, the Tapulonata where more than a thousand people can taste the tapulon, a donkey stew perfumed with local red wine, a typical dish of Borgomanero and the Donkey Palio or the donkey race between the districts representatives of the city.
The Parade of the Allegorical Wagons is the most important event linked to grapes and the grape harvest. It is a masked procession where the city districts challenge one another to set up the most characteristic grape wagon.
Other peculiarities of the festival are the masks representing Borgomanero: the Sciòra Togna, a plump middle-class matron and the Carulèna, a chatty and tiny woman who is her faithful servant.
INFORMATION
See the program>>>
Pro loco Borgomanero
For more information please send an email>>>
AND AFTER THE PALIO?
See other events and places to visit in Piedmont>>>
And why not taste the traditional food of Piedmont>>> and its excellent wines>>>
Photo from the website
More Information >>>