Nuragica – Cagliari
Interactive exhibit dedicated to the ancient Sardinian civilization. Until November 30th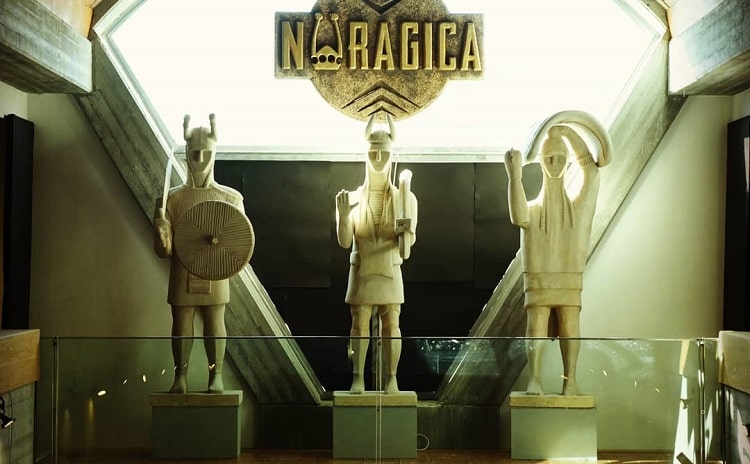 Nuragica, the most surprising journey through time in the prehistory of Sardinia is hosted in Cagliari.
The exhibition is an original History Show, first organized in 2017 that tells the story of the ancient people of the Sardinians, that 3,500 years ago, built on the island thousands of the famous nuraghi , the characteristic towers of huge blocks of stone, mostly still preserved.
The Nuragic civilization developed in Sardinia from the Bronze Age to the Iron Age, which means the period between 1700 and 700 BC. and constitutes the first great Italian history, much older than the subsequent Etruscan and Roman civilizations.
It was certainly the most important phenomenon of Sardinian prehistory, and it left the greatest number of testimonies: 8,000 nuraghi still standing, about 800 tombs of giants, over 40 wells and sacred sources, hundreds of bronze artifacts, vases, ornaments, statues.
Nuragica exhibition makes visitors live a unique experience with the ancestors of the Sardinian people, offering a "journey through time" that unfolds in an immersive and multisensory journey in which villages, nuraghi and rituals come to life thanks to spectacular scenery and settings.
The path ends in the large Immersive Virtual Reality room where, thanks to technology, you can walk, move and live within the fantastic but realistic world of the first civilization of Italy, developed 1,000 years before the birth of Rome. !
An exciting and unforgettable experience that has already thrilled visitors from all over the world.
Nuragica is considered an avant-garde exhibition in Italy, unique of its kind for the integration of culture, tourism and new technologies. Thus an ideal opportunity to learn in an innovative way a part of Sardinian history that is not sufficiently known.

USEFUL INFORMATION
Opening hours:
Every day from 10am to 1pm and from 5pm to 9pm.
Admission with a fee>>>
Buy your ticket online>>>
For information and reservations, please call +39 389.5949055
See also the facebook page to check for any time changes>>>
Photos from the Facebook page of the event
AFTER THE EXHIBITION?
Discover places to visit and other events you can participate to>>>
Seize the opportunity to taste the traditional food of Sardinia>>> and taste its excellent wines>>>
More Information >>>