Medieval Festival in Monteriggioni
9-10 July 2022. Special edition of the Medieval Festival with dances, music, shows…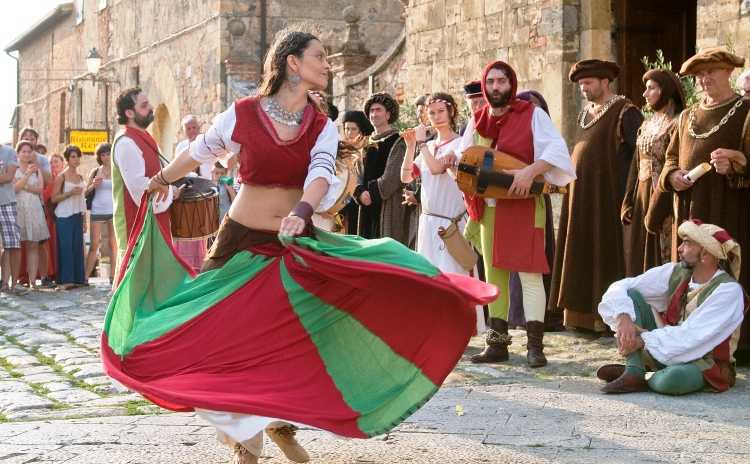 On July 9th and 10th 2022 takes place a special edition of the Medieval Festival in Monteriggioni, a village near Siena known for Dante's quote that praises the wall in round crowned by the towers ("Monteriggioni che di torri si corona") in two weekends of July.
In 2023 will take place the 30th edition of the Medieval Festival
The festival usually brings to life, for two weekends, the life in a Medieval village with artisans, nobles, commoners dressed like the people of that time.
The events program includes live performances, music, dances, theatre and, like every Italian feast, the possibility to taste typical and traditional delicious recipes of the territory.
The event starts with a banquet at the Castle, and continues for two weekends with shows, music, dances and traditional artisan shops.
INFORMATION
For more info please call +39 0577 304834
or send an email>>>
See also the Facebook page of the event>>>
AND AFTER THE EVENT?
See other events and places to visit in Tuscany>>>
And why not taste the traditional food of Tuscany>>> and its excellent wines>>>
Photo by Michele Piccardo
More Information >>>