AD 1387 Battle in Terra del Sole – Castrocaro
September 30th- October 1st, 2023. A huge historical Medieval battle reenactment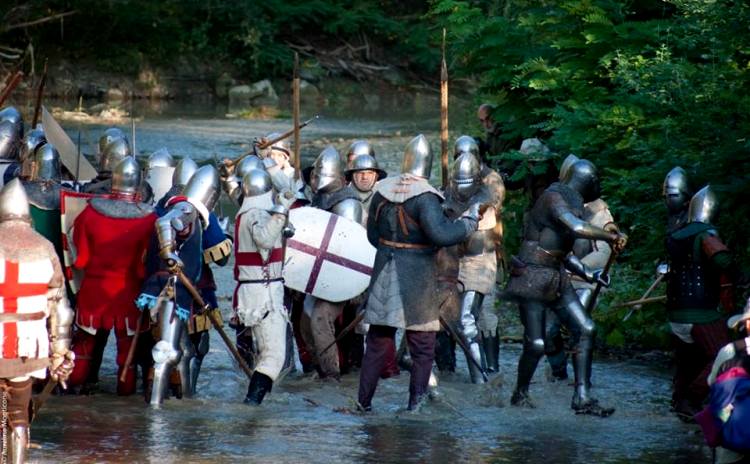 On September 30th and October 1st, 2023, in the suggestive fortified little town of Terra del Sole, in the province of Forlì-Cesena, reenactors recreate the medieval battle that occurred in Castrocaro in 1387 when the troops commanded by Francesco Ordelaffi from Forlì, allied with the troops of Bologna defeated the Companies of mercenaries of Landi.
There are strict rules for clothes to participate in. Reenactors should wear military clothes in use between 1360 and 1410 in order to be a truthful reenactment.
During the two days of the event, AD 1387 Battle in Terra del Sole recreates both the battle and the camps with troops and actors coming even from abroad. Over 100 armed men take part in the battle and over 300 re-enactors in total.
Visitors can see the camps and other medieval sceneries inspired by the everyday life of that time.
A great occasion to visit Terra del Sole and the nearby Castrocaro but also to stroll among the stands and try typical medieval food and local dishes of the territory.
INFORMATION
Free entrance
The event will still take place even in case of bad weather.
For further information visit the official Facebook page>>>
AND AFTER THE EVENT?
See a selection of further events and places to visit in Emilia Romagna>>>
And why not taste the traditional food of Emilia Romagna >>>
Photos from the official Facebook page
More Information >>>