Pan-Zal Festival – Rosa
12-22 October 2022 the festival dedicated to the traditional baked good.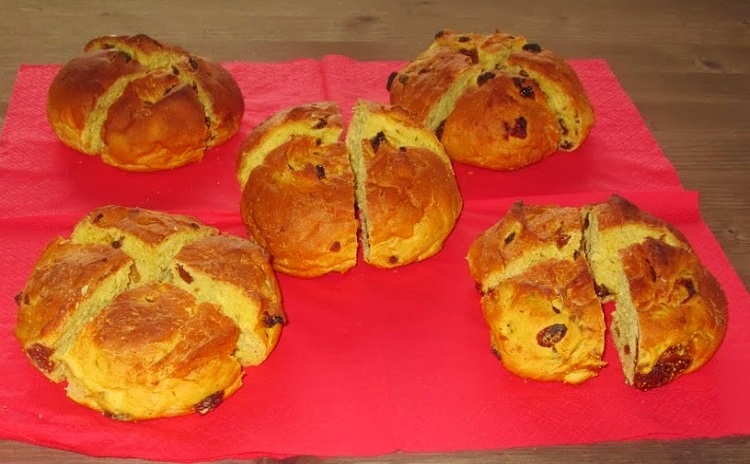 From October 12nd to October 22nd 2023 it takes place in Rosa (San Vito al Tagliamento) the Pan-Zal (yellow bread) Festival, right when the saint Patron of is celebrated (October 18th).
The "Pan-Zal" is a small sweet pumpkin focaccia, traditionally prepared in October by the people of Rosa.
The Festival takes place in a 2,000sqm heated paved pavilion, where different stands, a stage for the orchestra, and a dance floor are set.
The rich program makes the Festival widely popular with music, stands, food… obviously including the traditional pan-zal, served on ceramic plates with metal cutlery.
USEFUL INFORMATION
See the website>>>
See the program>>>
See also the Facebook page>>>
Pan-Zal – Yellow bread recipe:
Mix boiled pumpkin pulp with corn and rye flour, dried figs and a drop of grappa. Right before cooking, add yeast and fennel seeds to the dough.
Using a bowl, take the amount of dough necessary to make a small loaf of bread, which can be molded or wrapped in a savoy cabbage leaf. Cook it in the fireplace.
AND AFTER THE EVENT?
See what else you can do or see in Friuli Venezia Giulia>>>
See also the traditional food of Friuli>>> and its fine wines>>>
(photos: event's website)
More Information >>>