Pan-Zal Festival – Rosa
From October 17 to 20 and from 24 to 27, 2019 the festival dedicated to the traditional baked good.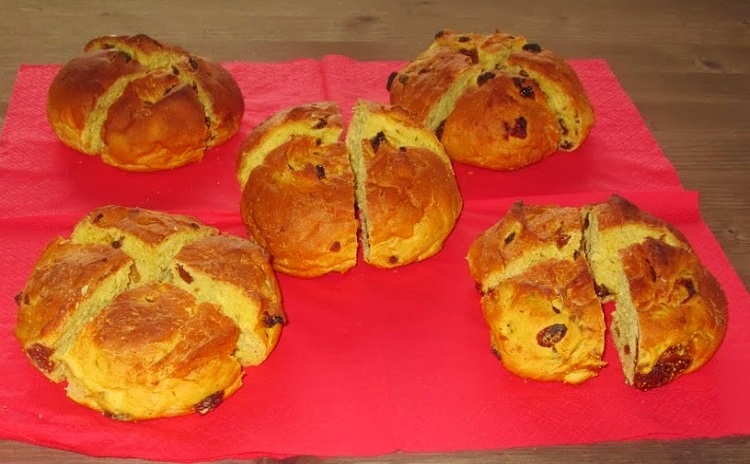 The Pan-Zal (yellow bread) Festival takes place from October 17th to 20th and from October 24 to 27th, 2019, right when the saint Patron of Rosa (San Vito al Tagliamento) is celebrated (October 18th).
The "Pan-Zal" is a small sweet pumpkin focaccia, traditionally prepared in October by the people of Rosa.
The Festival takes place in a 2,000sqm heated paved pavilion, where different stands, a stage for the orchestra, and a dance floor are set.
The rich program makes the Festival widely popular with music, competitions, performances, food… obviously including the traditional pan-zal, served on ceramic plates with metal cutlery.
Pan-Zal – Yellow bread recipe:
Mix boiled pumpkin pulp with corn and rye flour, dried figs and a drop of grappa. Right before cooking, add yeast and fennel seeds to the dough.
Using a bowl, take the amount of dough necessary to make a small loaf of bread, which can be molded or wrapped in a savoy cabbage leaf. Cook it in the fireplace.
(photos: event's official website)
More Information >>>