Villa Carlotta gardens and museum – Tremezzo
April – Early November. Botanical garden and museum with important works of art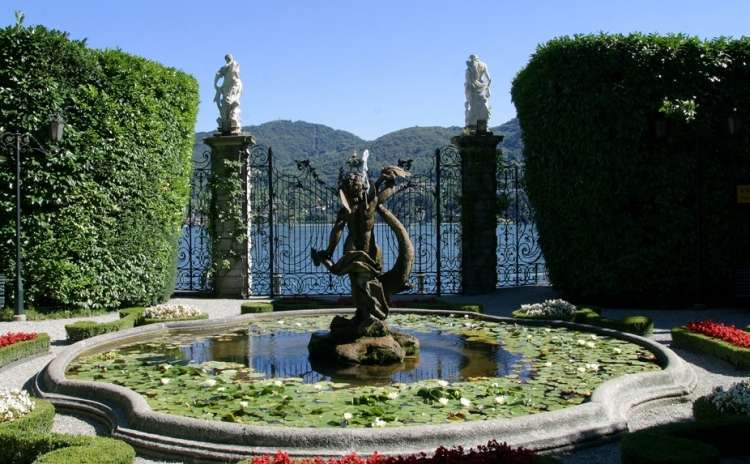 Overlooking the shores of Lake Como in Tremezzo, Villa Carlotta is open from April to early November.
It includes a beautiful garden and a museum that houses sculptures, frescoes, paintings and antique furniture.
Built at the end of the 17th century by the Marquis Clerici of Milan, the villa was purchased in 1801 by Giovanni Battista Sommariva, a great art collector, who brought to the villa some masterpieces of the greatest artists of that time: Antonio Canova, Bertel Thorvaldsen, Francesco Hayez.
In 1843 the villa was sold to Princess Marianna of Prussia who in 1850 donated it to her daughter Carlotta on the occasion of her wedding with Duke George II of Saxony-Meiningen.
Among the works exposed on the first floor of the villa: the Last kiss of Romeo and Juliet (Francesco Hayez, 1823) and a faithful replica of the statue of Psyche Revived by Cupid's Kiss (Antonio Canova, 1796).
On the second floor of the villa there are Princess Carlotta's furniture, private rooms and objects.
Villa Carlotta is also famous for its large botanical garden a 8 hectares area that can be visited where visitors can enjoy an enchanting panoramic view of the lake.
In the garden there are more than 500 species of plants including roses, azaleas, monumental trees and tropical plants. Visitors can also visit the rhododendron forest and the avenue of ferns.
Azalea lovers consider it a must to see at least once in spring when the garden turns into a colorful blossoming.
The greenhouse used in winter for citrus fruits has been turned into a museum of the ancient agricultural tools used in the villa.
USEFUL INFORMATION
Entrance fee – Tickets can be purchased on the website>>>
Free entrance for disabled with a companion and for children up to 5 years
During the weekend guided tours and themed routes for children and families
For information please call +39 0344 40405
It is recommended to wear a safety mask and to keep an interpersonal distance of at least 1 meter.
Visit also the Facebook page of Villa Carlotta>>>
source photo: Villa Carlotta
——
AND AFTER THE VISIT?
See other places to visit and further events you can attend to enjoy your time in Lombardia>>>
ARE YOU A GARDEN LOVER?
Follow the link to see a selection of gardens to visit in Italy>>>
More Information >>>